Yefei Jin
An entrepreneur improving education for English language learners
Where are you currently working?
I'm the CEO and founder of LessonPick, an online resource sharing platform for K-12 teachers of English Language Learners (ELL) in the United States. Through our platform, teachers will be able to upload and tag resources aligned to the Common Core, ELL standards and outcomes, and various ELL instructional models. As the fastest growing demographic in our public schools, ELLs also have the lowest academic performance and highest drop out rate compared with any other minority group. To be innovative in this space, we need to design tools around the needs of the teacher and that's what I'm passionate about.
Why did you decide to sign up for CORe?
I wanted to gain a strong business framework and the critical thinking skills to prepare me for entrepreneurship. The case study method at Harvard Business School Online complemented the way edtech entrepreneurs problem solve by having to think critically about context within our highly decentralized education system.
What was your favorite part of the program?
I enjoyed the peer discussion throughout the modules. Our cohort engagement elevated the conversation from synthesizing course content to immediate practical application. While the modules provided key principles, the professors always invited us to consider the relevance of such knowledge in our daily lives.
How are you applying what you've learned in CORe?
I am applying concepts from the Business Analytics course in my current venture. From designing surveys to hypothesis testing, every aspect of data collection and analysis informs our customer validation process. Following HBS Online, I took additional statistics coursework at Harvard to sharpen my analytics acumen. Especially in entrepreneurship, predictive analytics and data-driven decision making have become increasingly vital to growth and sustainability.
Any advice for people who will be taking CORe?
HBS Online opened my eyes to observing the world through a new set of relationships. Whether in our jobs or lives outside of work, aspects of business can be as conspicuous as they are subtle. To help retain what you learn, take time to consider how course concepts shape your everyday attitude and perceptions.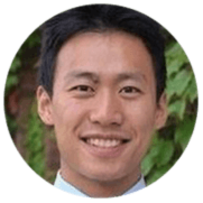 Education
BA, Theatre and Asian Languages/Literatures, University of Minnesota Twin Cities
MEd, Education Policy and Management, Harvard Graduate School of Education
By recognizing that every student brought with her or him a wealth of lived experiences, HBS Online empowered me to learn much more from peers than I had imagined.
Need More Information?
If you're looking for more information on how Harvard Business School Online programs can teach you the essential skills you need for success, request more information today.