William Tran
Educator interested in improving student outcomes and promoting college access
Background
During my undergraduate years at Pomona College, the majority of my studies focused on class, race, power, and privilege. I felt very fortunate to have a strong public school experience complete with a loving family that supported my education. When I graduated, I wanted to ensure the same for students of today and this decision began my career as an English teacher helping my students read, write, and speak at the college level. I preached the idea of being a lifelong learner beyond school and did the same myself by becoming a college admissions officer and then a college counselor.
Current Situation
After making my tour of education and seeing the beginning, middle, and end of the college admissions process for high school students, I wanted to think broader and see the education sector as part of the larger social enterprise. I am currently supplementing my education experience with business skills, and CORe has been instrumental in this process.
What do you hope to get out of CORe?
I had two main goals in mind when I enrolled in CORe. First, though I am traditionally educated and a defender of the Ivory Tower, I do have a fascination with edtech. Having taken a few online classes and tried MOOCs in the past, I was interested in the proprietary digital platform that Harvard Business School Online developed. By actively taking part as a student, I wanted to assess the student experience and gauge how and if CORe could revolutionize e-learning and perhaps replace the traditional classroom setting.
Second, I intend to apply for an MBA program and though I had some business and economics courses in the past, I felt this would be a good crash course to learn some fundamentals and develop that economic and business mind which can sometimes be in conflict with my largely non-profit education experience. As a liberal arts student, I welcome my mind being twisted into knots and the rigorous CORe material has definitely done some of that!
What's on the career horizon for you?
After CORe, I will begin a new job as a strategy consultant for a college counseling firm in Beijing, China. Through personal projects of my own design, I will help grow the business, train the staff, and develop a model of ethical college counseling in China.
Immediately after my CORe final exam, I'm going to have to walk the walk and talk the talk!
The position will only be for half a year and then I will return to the states to (hopefully!) begin an MBA program. My consulting position and an MBA will be the springboard to my career in social enterprise and possibly edtech. Long term, I hope to return to higher education as a college administrator or a college president if I'm lucky.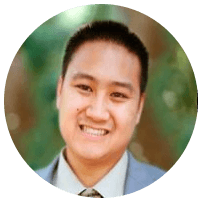 Education
BA, Media Studies & Critical Studies, Pomona College
The business skills and concepts I learned through CORe will be invaluable in helping me assess the Chinese market, the demand and pricing of our service, and how to differentiate ourselves from our competitors.
Need More Information?
If you're looking for more information on how Harvard Business School Online programs can teach you the essential skills you need for success, request more information today.