Willemijn van Woerkom
Studying Cognitive Neuroscience in Amsterdam, The Netherlands Education
Play Willemijn van Woerkom Video
Background
My degree in physics introduced me to the beauty and power of mathematics and natural laws, and their ability to predict the movement and development of planets, stars and galaxies.
But my electives in the field of psychology pulled me in a different direction. I became fascinated with human behavior. Which factors can influence human behavior? And specifically, are people always aware of this influence or can it go completely undetected?
I was lucky to find the research master program Brain & Cognitive Sciences, which allows me to explore those questions.
Current Situation
Right now I am in the process of writing a literature thesis on working memory and its role in processing language. After that, I will complete my second research project, the final requirement for my MSc degree.
In my free time, I volunteer at a movie theater, and I work as a physics tutor for high school students.
What did you get out of CORe?
Unexpectedly, CORe covers a lot of material that aligns with my interests as an academic researcher. As it turns out, to understand business, you need to understand people.
Willingness to pay, the effects of competition, and marketing all require an appreciation of human nature and human decision making. On top of that, my love for physics and mathematics (a tad neglected in my current study program) was rekindled by the scientific approach of Business Analytics, and the structure and logic of the accounting equation.
As if this wasn't enough, I feel I have learned invaluable lessons on the operation of companies, lessons I would never have learned in academics alone.
What's on the career horizon for you?
I am approximately one year away from completing my MSc program. After that, I might pursue a PhD position or a different job, outside of academia.
I enjoyed CORe so much that I am even thinking about entering an MBA program, previously something I wouldn't have even considered. Either way, I am confident that CORe has provided me with a basic understanding of business that will benefit me wherever I end up studying or working.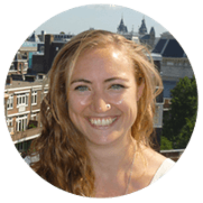 Education
BSc, Physics and Astronomy, University of Amsterdam
MSc candidate, Brain and Cognitive Sciences, University of Amsterdam
Categories
Technology / STEM
Graduate Students
I am not sure many people agree with me, but I found composing a balance sheet quite satisfying and relaxing!
Need More Information?
If you're looking for more information on how Harvard Business School Online programs can teach you the essential skills you need for success, request more information today.