Trevor Tan
Commercial disputes lawyer working in London, U.K.
Background
I am Malaysian, born and bred in sunny Singapore. People tend to think Singapore is small, but growing up I moved homes six times before the age of 16 and lived in all four corners of the city-state. I discovered during meandering bus journeys to school that it could feel vast and rich with adventure if one but stepped outside their comfort zone.
I wanted to be a lawyer because I admired the archetype of the advocate. Eloquent, unfaltering and equipped with what seemed like arcane knowledge, I wanted the skills to confront arbitrary accusation and unjust action. At age 21, after two years of military service, I packed my bags and pursued my dream of studying law in London, beginning a journey that has developed me in ways I could never have imagined. I left university not only with an understanding of law, but also as Captain of the university fencing team and president of the Singapore Society.
I returned to Singapore as a public prosecutor, and worked to provide justice to victims of crime. Before long however, I was drawn back to London where I trained and qualified as a solicitor of the Senior Courts of England and Wales in one of the biggest firms in the world.
What do you do for work?
I am currently an associate in the London office of Norton Rose Fulbright, a global legal practice with offices from the United States to Asia. Training in a firm of this scale gave me the opportunity to experience transactional work from mergers and acquisitions to financing. Never losing my passion for advocacy, I ultimately decided to join the litigation and dispute resolution team where I advise commercial clients on contentious matters which are predominantly cross-border in nature.
Outside of work, I provide pro bono legal advice to low-income earners in southwest London, and advocate for them in court when the need arises. Even though law serves an important role in facilitating commercial life, to me it exists first and foremost to protect the most vulnerable in society. From refining a consumer claim for faulty bedding to securing triple damages in court for a dispossessed single mother of two, I am determined to use my skills to impact my community positively regardless of my function.
Why did you apply to CORe?
I applied for CORe to look behind the curtain of what lawyers call the "commercial points" – the inputs we rely wholly on clients to provide as the basis for legal documentation. I wanted to dispel the mystique surrounding these and learn how companies weighed risk and reward, prepared and parsed financial statements and analyzed information to plan for the future. Above all, I wanted to know the "unknown unknowns" that affect nearly every aspect of my life in this institutional world, so I could navigate it with greater competence and confidence.
How are you applying what you've learned in CORe?
In the short term, I plan to use what I learned in CORe to enhance my ability to win cases for my clients.
I also want to continue driving organizational improvements that I believe in within my firm.
In the medium-to-long term, I feel that CORe has shown me powerful tools to bring positive change to myself, my organization and my wider community regardless of what I do. I plan to realize this potential, so stay tuned!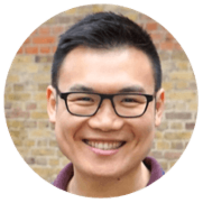 Job Title
Commercial disputes lawyer working in London, U.K.
Education
LLB (Honors), Bachelor of Law, University College London Background
Categories
Lawyers
Already, knowing the fundamentals of business has deepened my understanding of the context and consequences of the commercial disputes I manage daily.
Trevor Tan
,
Commercial disputes lawyer working in London, U.K.
Need More Information?
If you're looking for more information on how Harvard Business School Online programs can teach you the essential skills you need for success, request more information today.