Tadashi Abe
Special Forces Officer with a science background looking to pursue an MBA
Where are you working?
I am a Special Forces Officer (Green Beret) in the Army National Guard. I served in Afghanistan and the Arabian Peninsula, and I recently returned from a deployment to the Middle East. I worked with different agencies including the US State Department, USAID, DEA, CIA, as well as other services within the Department of Defense.
Why did you decide to sign up for CORe?
I took CORe because I want to apply to an MBA program. My undergraduate degrees are in Chemistry and Biochemistry, thus I lack a background in business. I was hesitant to apply to CORe, but I wanted to take myself out of my comfort zone and try new experiences.
What was your favorite part of the program?
I enjoyed the structure of the program and its reasonable deadlines. I thoroughly enjoyed interacting with my fellow cohort members and receiving their feedback.
How are you applying what you've learned in CORe?
In addition to being a Special Forces Officer in the Army National Guard, I am also a Warehouse Supervisor at Coca-Cola. I am going to use the principles I learned in CORe and apply them to my everyday business interactions. I believe that CORe will make me a better manager and force me to consider other factors I would not have considered in the past such as opportunity cost, Willingness to Pay, and Willingness to Sell, among others.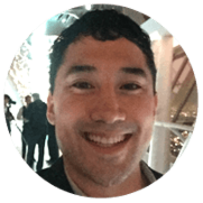 Education
BA, Biochemistry, University of Iowa
BA, Chemistry, University of Iowa
Categories
Technology / STEM
In my opinion, the true value of CORe is the ability to interact and network with fellow CORe members.
Need More Information?
If you're looking for more information on how Harvard Business School Online programs can teach you the essential skills you need for success, request more information today.