Sophie Pan
Senior Analyst at a media group
Where are you working?
I am currently a Senior Analyst at Omnicom Media Group. I design and implement custom research studies that address specific client objectives, as well as ad effectiveness studies across all media platforms.
Why did you decide to sign up for CORe?
Coming from a social science and humanities education background, I wanted to fill the gap in my knowledge and acquire fundamental business skills that would enable me to deliver more value in my job.
What was your favorite part of the program?
I thoroughly enjoyed the whole program. The one thing in particular that I really liked was Harvard's case-based teaching method. It was very interesting to engage with real companies and their very real business issues, and work through those issues with the cohort.
How are you applying what you've learned in CORe?
The Business Analytics course has taken my analytical skills to a whole new level, whereas the Economics for Managers and Financial Accounting courses have given me tools to think about business from different perspectives, and to ask new, better, and more relevant business questions.
Any advice for people who will be taking CORe?
Do not procrastinate! And do not expect that you can just coast through the program.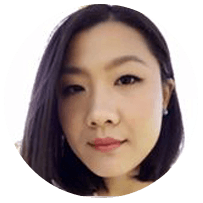 Education
MS, Media and Communications, London School of Economics and Political Science
BA, Comparative Literature, New York University
CORe will challenge you to stretch yourself. But if you put in the hours and the hard work, it will prove to be an extraordinarily rewarding experience.
Need More Information?
If you're looking for more information on how Harvard Business School Online programs can teach you the essential skills you need for success, request more information today.