Shamari Benton
Former professional football player transitioning to a career in business
What do you do for work?
Previously, I was an NCAA student-athlete which was then followed by a professional football career with stints in the CFL and NFL. I am also a published author and am now entertaining various positions at the Royal Bank of Canada, Goldman Sachs, and Oliver Wyman.
Why did you decide to sign up for CORe?
After growing up in the inner city of Detroit, I attended Central Michigan University as a student-athlete where I graduated as a political science major and triple minored in business administration, leadership, and ethics. Following this, I was given the unique opportunity to pursue my childhood dream of playing football for the Detroit Lions. After a brief tenure in the NFL, I transitioned to a career on Wall Street, spending time in New York City at an asset management firm as an analyst covering international equities. I ultimately decided to return to sports and signed a contract with the Winnipeg Blue Bombers in the CFL (Canadian Football League). After several months with the organization, the club released me from the roster. Feeling disheartened after leaving a Wall Street career and failing to make the team, a mentor of mine pointed me toward CORe as an opportunity to take another challenge and to build my business acumen for a permanent transition to a career in business.
What was your favorite part of the program?
CORe was my first introduction to the case study method approach to education. The top-tier executives discussing real-world issues facing their companies, coupled with insightful Harvard professors equipping us with the knowledge and skill set needed to excel was what took the program to the next level. Two essential aspects of the case study approach were competition and collaboration, both of which were my favorite aspects of the program. Being on a dynamic platform that connects hundreds of bright minds from around the world makes you bring your "A game" to every module. This creates an educational environment that is unparalleled to any other that I've experienced thus far.
How are you applying what you've learned in CORe?
While reviewing 10-K's, I now have more insight into the processes that derive certain line items in regards to accounting methods. It has become more than just numbers. In financial modeling, I also picked up a new toolkit of excel functions that were used throughout CORe.
Any advice for people who will be taking CORe?
You will receive what you put into it. I would suggest to anyone taking CORe that before you begin the course, make the conscious decision to wholeheartedly commit yourself - not only to completing the course but to utilizing academic curiosity. I have many friends on social media from my cohort as a result of being open and having discussions outside of the classroom. Discussions lead to networking, and networking leads to opportunities for all!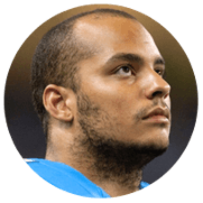 Categories
Career Change
However, the most exciting thing about CORe is that once you take it, you are never going to be the same. A simple grocery store visit becomes filled with economic references and analytical ponders. CORe allows the world to become more of a learning opportunity.
Need More Information?
If you're looking for more information on how Harvard Business School Online programs can teach you the essential skills you need for success, request more information today.