Sergio Sanchez
Manager in the Brazilian auto industry who took CORe to advance his career
Where are you working?
I work for J.D. Power and Associates in Brazil. I am the Auto Practice and Research Manager, and my work focuses on market research studies and consulting projects across the country. My job is to provide powerful and actionable advisory services to auto manufacturers in order to understand the customer's voice in important areas such as sales, after-sales, and product quality. One of our key missions is to improve the auto industry, especially in South America, and to elevate quality standards and customer experiences. Finally, I am involved in client presentations and meetings. This year, I lectured at the most important automotive congress in Brazil and wrote articles for the industry where we shared our independent and unbiased perspective about the market.
Why did you decide to sign up for CORe?
Always looking for improvement, I found CORe to be an excellent opportunity to learn different subjects for different reasons. Business Analytics would help with my job, since I create deep analyses and find alternatives for our clients. Economics for Managers would help me better understand how the economy works and how that, in turn, affects business and my country in general. Understanding Financial Accounting would help me be prepared for future opportunities in my company, especially running a business. These three courses together allowed me to create innovative and effective solutions. Last but not least, obtaining a Harvard Business School credential would help open doors around the world. Definitely, it is a differential mark in my career.
What was your favorite part of the program?
Financial Accounting! I had the most concerns about it going into the program, and as a consequence, I thought it would be boring or difficult. However, when I started and saw the amazing examples applied in real companies, I realized how strategic and fundamental it was. Business Analytics helped me to refine some concepts I already knew and learn other concepts applicable to my current job. All the videos are really well done, and I had fun with the interactive elements across all the modules.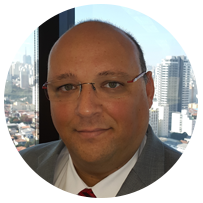 Job Title
Auto Practice and Research Manager
Organization
J.D. Power and Associates
I believe all of the courses prepare people for the business world, but more than that, they put the student in the boss's chair, offering concepts and examples, but also demanding quick and deep answers and solutions along the way.
Sergio Sanchez
,
Auto Practice and Research Manager
,
J.D. Power and Associates
Need More Information?
If you're looking for more information on how Harvard Business School Online programs can teach you the essential skills you need for success, request more information today.