Sam Campbell
College student and manager of The Bitter Student
Why did you decide to sign up for CORe?
Continuous learning—knowledge empowers.
To have the most broad and open understanding of business.
What was your favorite part of the program?
My favorite part was the case-study method. It's a practical, "hands-on" way of learning. It was a challenge to adapt to it in the beginning, but it eventually grew on me.
How are you applying what you've learned in CORe?
I am involved in a student startup, an online multimedia forum called The Bitter Student, and CORe has helped me flourish as a team member and a leader of the group. Of course, most of the concepts in CORe are applicable to the business. However, I have noticed that it's other elements CORe teaches, like being able to think critically and analytically, as well as being able to communicate clearly, that have helped me more.
Any advice for people who will be taking CORe?
If there is one piece of advice for someone who is taking CORe, it would be to stop and enjoy; don't get so caught up in the work that you forget to stop and look around you. Connect with your cohort, establish relationships, and relish the overall experience.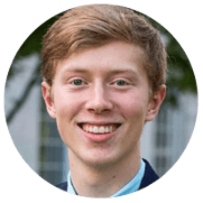 Education
BS candidate, Business Administration, minor in Psychology and an academic distinction in Leadership Studies, Birmingham-Southern College
Categories
Undergraduate Students
We are at a time in history where we need leaders now more than ever. Someone who has CORe on his or her resume is a leader, in my mind.
Need More Information?
If you're looking for more information on how Harvard Business School Online programs can teach you the essential skills you need for success, request more information today.