Sam Gant
Pursuing a career in International Development
Background
For my Political Science major, I focused on comparative politics and development in Africa. For my French major, I was primarily interested in postcolonial philosophy and the development of francophone literature in African countries.
While in college I received grants to work in Uganda and Senegal. I loved the work I did there, and I focused on development work in Africa after graduation.
I worked for a philanthropic grant-making and consulting organization in NYC in 2013, and then transitioned to a job as a consultant on an impact evaluation for American NGO Village Enterprise. I spent half of last year in rural Uganda as a consultant designing an intervention for a large-scale research study on the effectiveness of cash transfers to sustainably reduce poverty.
Current Situation
I love sports and the outdoors, and I'm currently working part-time as an XC ski instructor. I'm looking for a full-time job that will allow me to work internationally.
I hope my next position will let me leverage my education and experiences abroad, while also giving me opportunities to improve my skill set and take on increased responsibility.
What do you hope to get out of CORe?
I hope CORe will help me improve my fluency in the language of business and understand the tools that managers use to make decisions. At this point, much of my work experience has been with NGOs and non-profits, and I'm interested in transitioning to work in the for-profit sector.
I'm interested in social impact investing and ways that corporations can use CSR programs to create shared value. I'm especially interested in improving my quantitative skills, and certain modules are very well suited to my needs.
What's on the career horizon for you?
I hope to be working again soon in the international development field.
I believe that CORe will show employers the sincerity of my interest in working in management and investment, and improve the hard skills I'll need to succeed in my next job.
Because I was a double major in college, I had very little free time to explore electives and develop my quantitative capacity. I'm also interested in pursuing an MBA in the next five years, and CORe will help me improve my analytical credentials while also showing me the material I can anticipate covering in an MBA program.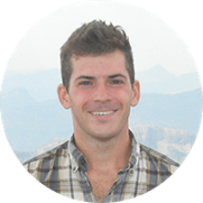 Education
BA, Political Science and French, Haverford College
Categories
International Studies
I think CORe may be the extra push I need to connect with jobs that really interest me.
Need More Information?
If you're looking for more information on how Harvard Business School Online programs can teach you the essential skills you need for success, request more information today.