Ryan Dumlao
Electrical Engineer in Pharmaceuticals, pursuing an MBA in the fall of 2016
What do you do for work?
I am currently an electrical engineer at a pharmaceutical company, working on a cutting-edge medical device developed for postoperative patient-controlled analgesia (pain medication) used in hospitals. Our group is small, so along with engineering duties, I am a project manager, an app developer, and was a technical consult during the FDA approval process. On the side, I've done freelance front-end web development and design for small businesses and friends. I will be attending business school in the Fall of 2016.
Why did you decide to sign up for CORe?
I was in the process of applying to business school, and during my early research, I received an email announcing Harvard Business School Online's first public course since I had previously started (but not completed) a HarvardX course on edX. CORe fit perfectly with what I was planning for the future, and I felt it would give me both a strong base for some of the business topics I had no familiarity with, like accounting, as well as satisfy my love for learning. The prospect of an online course with a wholly unique approach was intriguing as well. I also knew it wouldn't hurt to have on my resume for business school applications.
What was your favorite part of the program?
Within the program, I found the platform itself as one of its strengths. I could tell a great deal of development was put into the format and content, from the case study approach to the engaging discussions fostered at almost every point of each module.
My favorite course in the program was Economics for Managers. I found the content incredibly eye-opening to how the world worked around me, as well as helping to understand several foreign and long-forgotten concepts about how businesses and economies function. Many of the cases studied in the course were companies I was curious about, some were ones I had never known about, and the course spurred me to research them further and even invest in a few on the market.
The scale of the program was also a great strength. Living in San Francisco, I was able to see that we had at least 30 members of our CORe cohort in my area. I decided to create a group to bring together the Bay Area members, and organized a few events. At first I tried to get study groups together, but in the end, we all found it was far more satisfying to have group happy hours in downtown San Francisco to discuss and decompress from each week's modules, as well as talk about careers and aspirations.
How are you applying what you've learned in CORe?
In my current role as an engineer and project manager, the Business Analytics module was helpful for data analysis and reports that I have to do to help predict expected product failures with projected sales forecasts. Since I work in pharmaceuticals, the Economics module helped me understand complex topics like drug pricing and competition. Outside of work, the Accounting module, in particular, helped me to really understand the financial functions of companies, and I was able to understand the financial statements - balance sheets, cash flows, and income statements - of companies I was looking to buy stock into, and have a deeper understanding of their health and viability.

The true value of the course for me, however, will be in the future. I know that once I matriculate into business school in the fall, the foundation I built from HBS Online will go a long way towards getting me up and running. In addition, my entrepreneurial goals in the future will benefit greatly from understanding how economic concepts have helped newer businesses like Bonobos flourish in a short period of time.
Any advice for people who will be taking CORe?
First: Do not procrastinate! The course takes off very quickly, and the first few weeks may seem like review or light content that can be done fairly easily. The concepts only get more complex from there, and the time spent in each module increases each week. Time management is a key skill to either use or learn through this. I personally set a goal each week of having all quizzes completed by Tuesday night (the weekly due dates were Thursday morning), so that I'd have some leeway in case modules took longer than expected. Through the HBS Online Facebook group, I could see a considerable amount of my online cohort would panic and ask others how long certain modules would take, because they only had a few hours left. Don't get stuck in that position - finish early, work on weekends if you have to! It's well worth it.
Second: Engage! The value of the experience lies not in just consuming the content and interacting with the modules; the discussion tab on the top right is there for a reason. When you have questions, ask them. When you have a minute or two free or feel particularly strong on a topic, go through and answer your cohort's questions. We all stand to benefit from each other and this is the most direct way. It will help make all the ideas and concepts stick in your mind as well. There are healthy discussions on topics and queries each day in each module, and you're also graded on participation, so make sure you don't neglect this aspect. If you want to take the initiative, start a local group as well so you can go through this together - the course is so large that if you're near any major city, you're almost guaranteed to find classmates around you.
Third: Do not procrastinate! I really can't stress that enough.

Finally, if you're taking it for the purpose of helping your MBA journey, I'm happy to report that I was accepted into my top two MBA programs, and was asked specifically about HBS Online in both interviews. The brand and concept have momentum going - people are curious about the program, and my interviewers all loved the idea of it. Work hard in the course, and you'll have another bright spot on your application!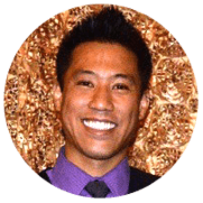 Education
BS, Electrical Engineering, University of California, San Diego
MS, Electrical Engineering, University of California, Los Angeles
Categories
Engineers
I had never experienced such an immersive platform online, and could argue that it was more effective at building and solidifying knowledge than some of the in-class courses I took in college.
Need More Information?
If you're looking for more information on how Harvard Business School Online programs can teach you the essential skills you need for success, request more information today.