Richard Pitts
Richard is a California-based Chief Medical Officer who is improving healthcare with CORe
What do you do for work?
I am a physician and the chief medical officer for a large teaching hospital in Southern California. We are the 1st or 2nd busiest trauma center in California, depending on the year, with almost 400 physicians in training. It is a very busy place. I routinely put in 60+ hours a week. Hence, sometimes I felt a little pushed with the demands of the CORe program. Yet, I would not trade the experience for anything.
Why did you decide to sign up for CORe?
I have taken many management courses and I hold an advanced degree in management. However, along the way, I missed some of the basic courses like accounting, and relied on people interpreting financial statements for me. I wanted to have a better understanding of balance sheets and income statements on my own. I also wanted a tune-up of my understanding of economic fundamentals and business analytics. The tuition I paid in exchange for the education I received was money very well spent!
What was your favorite part of the program?
Beyond the academic content, making friends all over the world on the closed Facebook group was terrific! I really like meeting people from other countries. Even though CORe has been over for almost four months, many of us are still active on the closed FB group sending personal notes and articles that we wind up analyzing and chatting about. A few people posted that they had job offers based on the fact that they had successfully completed the CORe program! The camaraderie that developed via the platform and the FB closed group was rapid, wonderful, extraordinary and at times quite funny. Regarding academics, the case studies were an honor to listen to and learn from during the course. We heard from people that otherwise you would never get to hear firsthand - high-level executives from Amazon, Disney and other key companies that were articulate and informative, and that drove home key points from the didactic lessons of the professors.
How are you applying what you've learned in CORe?
Some examples follow. I was walking across a parking lot and saw what was left of an old stand-up pay phone with only the frame and wires hanging out. Previously, I might have simply made note of the derelict structure. Instead, from the Economics for Managers course expertly taught by Professor Anand, I thought about "total substitution" by cell phones. I think the phone companies were pretty savvy about the total substitution of cell phones for pay phones as they sold them off for thousands of dollars to unsuspecting purchasers. Daily, I use the accounting principles succinctly enumerated by Professor Narayanan and especially use what I learned in the volunteer work that I do as a board member for two non-profit organizations. The business analytics class, smartly taught by Professor Hammond, was a great deal of fun as well and I learned to apply statistical analysis to real-world problems. For instance, I am currently doing a research project using regression analysis to see if we can predict emergency department demand on any given day - important for staffing and resource allocation.
Any advice for people who will be taking CORe?
Study hard and enjoy yourself. It can be a lot of fun! I would have three screens up when online; on the left my word document for notes, center the platform, and right was the closed FB group. There was always someone online with a worldwide cohort. It was like studying in the library where you could share insights or complain as students (learners) like to do once in a while. If you want to beef up your business chops, CORe is for you!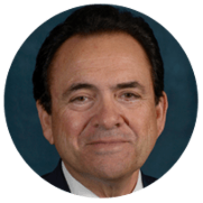 Job Title
Chief Medical Officer
Categories
Life-long Learners
Health Care
I use my CORe training every day. Whether at work on in my private life, CORe was a paradigm-shifting event for me.
Richard Pitts
,
Chief Medical Officer
Need More Information?
If you're looking for more information on how Harvard Business School Online programs can teach you the essential skills you need for success, request more information today.