Pablo Stuardo
IT consultant using CORe to help further his career
Where are you working?
I work as an IT Consultant involved with SAP software. In the year and a half I have been with the company, I have lead two full cycle implementation projects (usually you don't get the opportunity until you are at senior or director level positions). I have published a few articles in one of the SAP magazines (HR Experts from Wispubs), and I am one of the top solution authors in the SuccessFactors community which is a forum maintained by SAP and designed for system administrators to ask questions about the system.

In addition, I started an internship program at my current company in which our key performance indicators have increased consistently cycle over cycle. I have been invited to the Georgia State Computer Information Systems Board of Advisers to help improve the undergraduate program.
Why did you decide to sign up for CORe?
I thought CORe was a great opportunity for me to enhance and learn these critical business foundations in an effort to help me prepare for my professional future. Also, I was very attracted by the flexibility the program and the platform offered, especially for full-time workers like myself.

What was your favorite part of the program?
Overall I enjoyed very much the program. Among all my highlights, the quality of the content and professors, and the quality (network opportunities) of the rest of the members of the cohort, definitely made this experience much more valuable.
How are you applying what you've learned in CORe?
I have started using financial statements concepts to build benchmarks to help measure the performance of my team and myself. This, from the perspective that I work in a service industry that is highly based on billable hours, and the overhead structures are much different.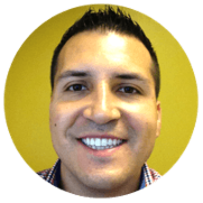 Education
BS, Computer Information Systems, Georgia State University
BBA, Finance, Georgia State University
Categories
Technology / STEM
Additionally, the program allowed me to acquire a more holistic view of the services we provide, and it is helping me develop new ideas to innovate and generate different sources of revenue.
Need More Information?
If you're looking for more information on how Harvard Business School Online programs can teach you the essential skills you need for success, request more information today.