Nupur Kohli
A doctor and healthcare entrepreneur from the Netherlands
What do you do for work?
I am a medical doctor and an author on stress and productivity. I'm currently working on a research project on ovarian cancer, and I research stress and productivity in several professions. I am also setting up my own health company, LeadInShape, to guide organizations on how to manage corporate stress and increase productivity. Apart from this, I am a noted global speaker and an award-winning TEDx speaker in the Netherlands, having given more than 40 speeches worldwide in the last two years. Currently, my focus is on stress management and increasing productivity, especially at the corporate management level. Furthermore, I am on the board of several European NGOs and am an ambassador for a sustainable healthcare foundation where I support young entrepreneurship, innovation, and sustainability in healthcare.
Why did you decide to sign up for CORe?
As a medical doctor, I never received a business education. However, in healthcare it is very relevant and important to have business knowledge, especially if one at some point wants to start their own practice. Being on the board of several NGOs and setting up my own health company LeadInShape, I missed that essential knowledge of business. CORe is a great starting point to learn the fundamentals of business. It is an ideal combination of Financial Accounting, Economics for Managers and Business Analytics, making it applicable in almost every field.
I also decided to sign up for CORe because it would give me a great learning environment where I could discuss with people from all over the world from different professions about the course materials and other business-related topics. The platform is very promising and has excellent reviews from former students. This made me decide that this was the right course for me. Signing up for CORe was a great decision and an amazing journey.
What was your favorite part of the program?
I liked all parts of the program. Each part had its own learning and fun. The three courses were greatly designed and presented in a nice manner. The course content was useful and diverse and I learned so much more than I thought I would in only three months.
I liked the peer discussions, but also the group discussions. In this way, we could optimally learn from each other. Another, more informal favorite part of the program was that I made friends from all over the world through the program, people with their own experiences and knowledge which they were enthusiastic to share with their CORe peers.
How are you applying what you've learned in CORe?
I am applying what I have learned in CORe in several ways. I now have a better insight into how a business should function and with that, I also better understand the business aspects of a medical practice or hospital. During the course, I did my best to apply all I was learning to healthcare situations I have been in or are currently in.
Beyond my career, I also apply what I learned in CORe when I watch the news to better understand what is happening in the world. Before CORe, I did not have all the knowledge to analyze news to this extent.
Any advice for people who will be taking CORe?
At the moment you apply for CORe, think of all you want to get out of CORe. Once the course starts time will fly and so it is better to have thought beforehand about all you want to have achieved at the end of the course.
There is, even though it is online, so much to do, learn, and see! You are introduced to a very interactive platform and to a great group of peers. Make use of every opportunity to learn and to get to know your peers, then you will benefit the most.
CORe is more than only an online course, it is a real experience given in a virtual environment. I believe that makes it special. The course will ask from you to give your best, so be prepared, but also enjoy the course to the max.
Respect all the people who take part in the CORe program. There will be people from all over the world with different experiences and intercultural differences will be there, but it is fun to learn from everyone's differences. Ask a lot of questions and do not be afraid to ask questions or to express your opinion.
Also be aware of the time CORe takes. You have to be prepared to invest a good amount of time in this course to get the most out of it and truly be part of what this program stands for. This is also a point of attention for those with no prior business experience.
Learn in CORe and try to apply that knowledge in the real world. It will help you in your learning and will also give you new and interesting insights. Don't shy away from extra assignments you may get in CORe, you will see the benefits.
Last but not least, there may be people in the program that may, at times, be better than you. If at any time you are not fully happy with your performance or come across hurdles, keep it up and no matter what, enjoy it all. It is definitely worth it.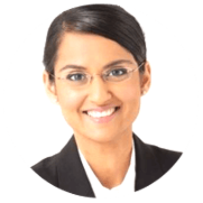 I have also applied what I learned in setting up my own health company, LeadInShape. CORe helped me in interpreting data, researching different markets, and how to do my finances. Also, when I have to make decisions in my work or in business, I think of what I have learned in CORe.
Need More Information?
If you're looking for more information on how Harvard Business School Online programs can teach you the essential skills you need for success, request more information today.