Nicholas Grecco
Educator and Healthcare Administrator
What is your current job? Any career highlights you'd like to share?
I'm an ESL teacher who previously taught for seven years in South Korea and Turkey. These days, I'm dividing my time between a few projects. I teach at a small school in New York City and online through two edtech startups. I also work in the administration of a mental health services company to be a part of my family business. My career highlights so far include becoming a university professor in South Korea at Suwon University, where I worked for two years. Additionally, I have been a key player in developing and improving new systems, whether it's writing curriculum, editing, or offering suggestions in the edtech startups.
Why did you decide to sign up for a Harvard Business School Online course?
To improve my career prospects, learn about business and entrepreneurship, and consider an MBA program.
What did you enjoy most about learning with HBS Online?
One of the most impressive things about HBS Online was the professionalism of the professors. Each professor had such a command of the material that was truly inspiring. Another important aspect of CORe was the amount of knowledge and material that has been condensed into these courses. We covered so many useful concepts and case studies, which helped me to greatly expand my business knowledge.
How are you applying what you've learned in the HBS Online courses you've taken?
I have looked for ways to collect and analyze data. For example, our company has measured employee performance based on several factors, and I calculated percentiles to look at best and worst performance, along with the average score, and standard deviation. These measures help managers have a better understanding of performance.
After studying accounting, I had the confidence and curiosity to review the company balance sheet and other financial statements on Quickbooks. While poking around, I noticed a discrepancy between Quickbooks and the hand-written journal. If I hadn't noticed the mistake, we would have overpaid by $18,000!
I work for a small mental health services company that is investing in a property. The concepts of willingness to pay (WTP) and willingness to sell (WTS) have really helped in making decisions and in conversations with the real estate agent, owner, and contractors.
Any advice for people who will be taking HBS Online courses?
Whatever you do, don't procrastinate. First of all, by posting your responses early, more people will be able to see your work and provide feedback. Secondly, the workload is considerable, and it can be hard to tell how much time you will need to complete a module. Finally, you should give yourself enough time to complete the quiz. The quizzes are hard enough without unnecessary time pressure. Enjoy it! Interact with people as much as possible, and try to form lasting relationships with your peers.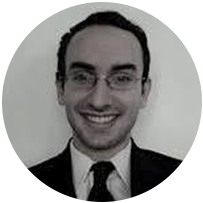 Job Title
Educator and Healthcare Administrator
Categories
Health Care
Life-long Learners
The course has made me think more carefully about how I could create a competitive cost structure and make appropriate plans before entering the market. [Conjoint analysis] has also helped me think about what product features my consumers would really value and how to highlight those features. Having a better business vocabulary and understanding the underlying concepts has really helped me to contribute more productively to conversations and decisions.
Nicholas Grecco
,
Educator and Healthcare Administrator
Need More Information?
If you're looking for more information on how Harvard Business School Online programs can teach you the essential skills you need for success, request more information today.