Michelle Headrick
Business Analyst and Multidisciplinary Studies Student
Where are you working?
I am a Business Analyst for MWI Animal Health, one of the largest suppliers of companion animal, equine and livestock health and pharmaceutical products in the United States and United Kingdom. I serve on the information technology group as an advocate for our business users to our technical teams. My job involves understanding our business functions and translating processes and requirements to our development teams.
Prior to my role at MWI, I worked as a business intelligence consultant in the U.S. and Canada producing data and reporting solutions for international clients in diversified industries such as mining, manufacturing, engineering, grocery, healthcare, retail, forest products and information technology.
Why did you decide to sign up for CORe?
MWI Animal Health is supportive of the ongoing education of its employees—and this program felt relevant to my work in supporting our business functions. Because our team reports on almost all areas of the business it is critical for me to have a deep understanding of the concepts in CORe - business statistics, financial accounting and economic principles. I have had exposure to all of these areas in previous courses and during my career, but solidifying my knowledge and strengthening that base was appealing to me.
What was your favorite part of the program?
The case studies were fascinating and really helped apply some difficult concepts to real-world scenarios. In particular, the real world examples of increasing sales and efficiency with A-B testing were intriguing. I found myself constantly considering ways that my own company could immediately adapt and adopt some of those practices.
Additionally, the course platform itself is the best I've ever experienced in online learning, but having a cohort of other business professionals and students that met once a week at Boise State's Venture College was invaluable. We were all able to learn from each other and found that we were often wrestling with the same topics.
How are you applying the skills you've learned in CORe?
Having a better base for business terminology that is used every day in my work as a business analyst is invaluable. I am also able to offer new ideas for business metrics to our company's leadership and relate to real-world examples of how other businesses have implemented improvements thanks to the case studies that were presented as part of the program.
Any advice for people who will be taking CORe?
Plan your time well and stick with a schedule—these courses are challenging and there are specific deadlines that must be met. Take the time to make sure you truly understand a topic before you move on, the courses all build on each other. Start with an open mind. No matter how long you've worked in the business world, there is something in these courses that will be new to you. Build relationships with your cohort, it really helps to have a good dialog with others that are in the trenches with you. Be ready for the work, but keep in mind while you are moving through the program that it is worth it. The knowledge that Harvard Business School Online solidifies is applicable and essential to have for any business.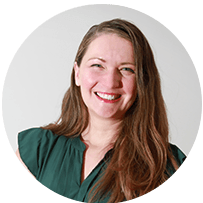 Job Title
Business Analyst
Education
Boise State University
Categories
Technology / STEM
Undergraduate Students
"I found myself constantly considering ways that my own company could immediately adapt and adopt some of those practices [from CORe]."
Michelle Headrick
,
Business Analyst
Need More Information?
If you're looking for more information on how Harvard Business School Online programs can teach you the essential skills you need for success, request more information today.