Michael Colletti
Working for a cutting-edge SaaS startup in Boston, MA
Background
I was born and raised in the Bay Area of California. My interests include college basketball, cars, reading, movies and traveling. I'm also a running fanatic and love to stay in shape. In college, I studied economics at the Harvard of the Desert: The University of Arizona.
I studied economics because it is the science of money, and a glimpse into how the world works. This has always fascinated me growing up. I was curious about everything that happens around me and studying economics satisfies (and continue to satisfy) my curiosity.
I also studied abroad for a semester at the University of Westminster, in London. I don't believe it's hyperbolic to say that experience was life-changing for me, experiencing different cultures, customs, and traditions in London and around the world (as we traveled on the weekends).
Current Situation
I work for an FX Exposure Management firm that consults clients on better understanding their FX exposure and on more confidently managing their currency risk. I am a global person at heart, and the foreign currency-based company I work for taps into this side of me, while also utilizing my degree every day.
Having just moved to Boston 6 months ago to open an office for my company, I am still in the process of exploring a completely new city and coast.
In addition, the entrepreneurial side of me enjoys waking up every day and seeing the company evolve from a fledgling startup to a full-grown business.
What do you hope to get out of CORe?
My main goal for the program is to continue developing my foundation for the business world. I believe knowledge can equip you to participate more successfully in the increasingly knowledge-based and interdependent global economy of the twenty-first century.
Finally, I hope to continue developing my analytical abilities and problem-solving skills.
What's on the career horizon for you?
In the short term, I hope the knowledge learned in CORe can help lead to an increased amount of responsibilities at my company. Later on, I plan on using the experience as a springboard to apply to business school and obtain my MBA.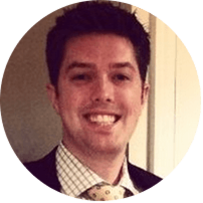 Education
BSBA, Economics, University of Arizona, Eller College of Management
My goals also include applying the knowledge learned in this program to my professional life, really soaking it in, and learning from the experiences and perspectives of my peers in the course.
Need More Information?
If you're looking for more information on how Harvard Business School Online programs can teach you the essential skills you need for success, request more information today.