Marc Zavarella
A US Army Veteran studying at Columbia University and hoping to pursue a career in medicine/healthcare
Where do you study?
I am currently doing post-baccalaureate studies at Columbia University in order to pursue a career in medicine and healthcare.
Why did you decide to sign up for CORe?
I have heard from both personal mentors and current physicians that the future of healthcare depends on fundamentally sound administration. Because of this, I took a second look at how I should approach being part of the healthcare field in the future. CORe was recommended by several fellow students at Columbia, and I was eager to study some other subjects besides the "hard sciences" that I would be able to apply to a career in healthcare administration.
Initially, I was looking to do the program alongside my already rigorous and demanding course load but thankfully I made the decision to wait until the summer when I had more free time to devote to the program.
What was your favorite part of the program?
Of all the parts of the program, the online community is so very positive and upbeat and it encouraged us to help each other succeed in the program. Positive feedback was common place, and everyone was happy to be a part of the program despite how challenging and rigorous the course flow can be at times.
I found this upbeat and positive atmosphere to be a breath of fresh air, and it helped me to stay on track and keep up with the work. It gave me a sense of joy in learning and working with these new concepts.
The diverse backgrounds of the CORe participants was great. Since CORe is an online community and accepts students from across the globe, it was wonderful to interact with others who were experiencing the same challenges with the concepts and work through problems together.
How are you applying what you've learned in CORe?
CORe taught me a great deal about the foundations of business and the underpinnings of what is needed to help make a business successful. As I move forward into the world of medicine and healthcare, I plan to apply these principles to foster a well-functioning workflow that provides patients with the best and most up-to-date treatments available. When a hospital is thriving, physicians are happy and receive the best equipment to assist in providing their patient with the highest level of care. When all is said and done, the patient is happy with their healthcare and leaves satisfied with their experience.
I am in the process of applying to medicine/healthcare programs at various schools around the country, and I recommend CORe to fellow veterans and MBA/MHA seekers at my university almost daily.
I also plan to take the Disruptive Strategy program as soon as I can.
Any advice for people who will be taking CORe?
First, be sure that you can commit the time to work through the modules. Harvard Business School Online is upfront and serious about the time it will take to work through the material and I consistently found myself working more hours than what was estimated.
The second would be to have fun with the non-traditional learning style and community. There is so much to be had from the way CORe influences students to work with each other and remain positive. I found that having fun with the program was the best way to learn and retain new concepts.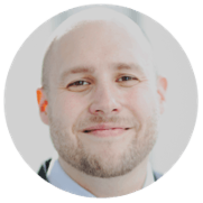 Job Title
A US Army Veteran studying at Columbia University and hoping to pursue a career in medicine/healthcare
The principles I learned in CORe are fundamentally important to a successful business, and taking this program ensured that I mastered these concrete pieces of the puzzle.
Marc Zavarella
,
A US Army Veteran studying at Columbia University and hoping to pursue a career in medicine/healthcare
Need More Information?
If you're looking for more information on how Harvard Business School Online programs can teach you the essential skills you need for success, request more information today.