Manoj Purohit
Product Manager at Thermax Limited, an energy and environmental solution provider
What is your current job? Any career highlights you'd like to share?
I am working as a product manager for Thermax Limited, a leading energy and environmental solution provider around the globe. I manage the product portfolio according to global market needs, maintain price levels, and keep track of competitive offerings. I am the recipient of various awards for developing innovative, modular and cost-effective products for potential markets to boost profitability and market share. Recently, I have started organization-wide training programs on various data analytics tools and visualization to promote effective decision-making.
Why did you decide to sign up for a Harvard Business School Online course?
In this competitive age, it is important to gear up with new skills to differentiate ourselves in the market. Due to family and time constraints, I was not able to attend a full-time MBA program after graduation. But when I came across CORe, I found it a perfect mix of essential subjects. Also, learning from Harvard Business School faculty was a privilege for me as I never imagined attending HBS personally.
What did you enjoy most about learning with HBS Online?
I enjoyed the videos most which are designed so complex terms are easy to understand. Secondly, examples from various sectors were helpful to correlate to business concepts. Professor Anand's lectures were so engaging that I never felt that the session was online. Economics for Managers is the most powerful module related to strategic decisions. It developed different viewpoints related markets, competition, and products related to my current role. I was worried about Financial Accounting as I had no financial background, but Professor Narayanan made it simplified. Modules are very well crafted so that various financial statements are easy to analyze. Business Analytics was one of my favorite subjects as it related to my current role. Professor Hammond explained crucial analytical concepts in a very unique way, especially normal distribution and regression.
Learning these concepts from visuals was a wonderful experience. Peer discussion was one of the differentiators of this course. People from different locations and different fields come up together to share their ideas and viewpoints on this platform. This was a great learning experience for me.
How are you applying what you've learned in the courses you've taken?
I have already started applying concepts learned in CORe in my current assignments like sales forecasting, product pricing, and competition mapping. I am building a regression model with market variables which will impact business growth, and it has helped me in creating a strategic business plan for the business unit for upcoming years.
I am also using financial ratios to understand the financial performance of my organization and competition. Now it is very easy to determine the financial health of the organization by looking at balance sheets, income statements and cash flows. These concepts have taught me different perspectives in handling business cases and making strategic decisions.
Any advice for people who will be taking HBS Online courses?
This course is useful for everyone from students to senior managers. It will open doors in the business world with new concepts and strategical approaches. I would recommend keeping a detailed planner for module timelines to finish course content on time. It will give you more time to engage with peers in discussions on various topics to expand your knowledge base. Finally, use the concepts you learned during the course at your workplace to add value to your career and the organization.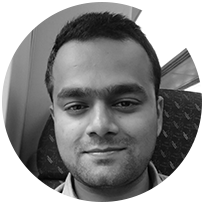 Job Title
Product Manager
Organization
Thermax Limited
Categories
Engineers
[Economics for Managers] has unveiled powerful tools to me which are very useful in my current role.
Manoj Purohit
,
Product Manager
,
Thermax Limited
Need More Information?
If you're looking for more information on how Harvard Business School Online programs can teach you the essential skills you need for success, request more information today.