Liz Taylor
An advertising account director in NYC applying CORe to better serve her clients
What do you do for work?
I'm an account director at an advertising agency. I serve as the senior liaison between the agency and our client and ensure that our client's business is managed effectively.
Why did you decide to sign up for CORe?
As a journalism major in undergrad, I wasn't required to take an extensive number of business classes. However, I have spent my career working in account management in various advertising and design agencies. As an account director, I'm responsible for the business side of our operations. And while I know enough to do my job, I was seeking more fluency in the overall language of business. Several friends of mine went to Harvard Business School, and I saw how much they got out of it. Unfortunately, I don't have time for a full MBA at the moment, so I was thrilled to discover CORe.
What was your favorite part of the program?
CORe goes well beyond the basics, but it isn't overwhelming. The classes are structured in a way that each lesson builds on the lessons before to reinforce everything you've learned. CORe also provides you with real-world examples that illustrate the concepts. It's one of the most impressively organized programs I've ever been a part of.
How are you applying what you've learned in CORe?
Previously, I tended to focus exclusively on their marketing goals. With lessons I've learned in CORe, I now look well beyond that to identify areas of opportunity created by market conditions, positive adjustments to cash flow, etc. In addition to this general use, other instances tend to pop up regularly where I can use the concepts I'm learning in CORe. For example, last week I discovered a great use for conjoint analysis in trying to better understand consumer's preferences for different products.
Any advice for people who will be taking CORe?
My biggest piece of advice is to know it's a serious commitment. There's a preconception that online programs aren't as intense as a regular classroom. While the format of CORe is completely different, the platform is every bit as intense as what you'd find in a traditional classroom. Harvard is famous for their business program, and they want to make sure you truly understand the concepts. But that takes effort, so don't go into it unless you know you can dedicate the time and energy to it.
I'd also suggest meeting up with other members of your cohort, if possible. One of the coolest things about this program is participating and networking with people from all over the globe. But the tricky part is that you typically only know each other virtually. So if there's a meet-up in your area, definitely check it out. I have now met several people from my cohort. It's nice to talk to people that are going through the same unique experience as you.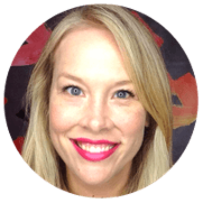 Categories
Life-long Learners
I honestly use something from CORe nearly every day. In general, I have a much better appreciation for my client's business.
Need More Information?
If you're looking for more information on how Harvard Business School Online programs can teach you the essential skills you need for success, request more information today.