Leslie Pico
A small business owner and tech entrepreneur from Arizona
Where are you working?
I am currently the Principal of Pacific So West. When I initially began my company, I only offered web design and front-end web development services. My passion lay in bringing traditional brick and mortar and small businesses to the online space.

As I was completing CORe, I began to apply these new toolsets to my professional services and strategy, resulting in rapid growth of my clientele and an expansion on what I could offer to them. I had previous experience in copywriting and marketing that I was able to incorporate into my service offerings. CORe significantly helped me to identify ways to combine my passion for small business and technology.
Why did you decide to sign up for CORe?
I had valid work experience in management and marketing, but I knew I lacked a solid foundation in the language of business. The tech industry really fuels my drive, and I had focused my education on programming and engineering. There was a gap there that I needed to fill. CORe bridged this gap between my education and experience.
What was your favorite part of the program?
I wasn't afraid of giving the wrong answer. Having the perspective of my peers and all the constructive conversation encouraged me to think in new and creative ways. So much of the business world is about working with others to accomplish a common goal; knowing that your peers were rating your participation and reading your contributions was truly compelling.
How are you applying what you've learned in CORe?
In my current position, I am not limited to one set of duties. I am a technologist, designer, content strategist, marketer, analyst, and data scientist. Even before I had completed the program I was able to fully understand the process my company had created, identify the blockages, and make the necessary changes. I also firmly believe that balanced gender diversity in business is crucial to innovation, success, and higher collective intelligence. When the decisions of a woman positioned in the corporate world make significant impacts fiscally or culturally, then you begin to see the tangible value of a diverse enterprise. Harvard Business School Online has given me the foundation to exemplify this in the services I offer my corporate clientele.
Any advice for people who will be taking CORe?
If you're entering CORe, it's important to view the program as more than a personal commitment. It needs to become one of your top priorities. CORe isn't something you can cram at the deadline or complete in your spare time, but the experience is incredibly gratifying and rewarding. Falling behind is not an option; the CORe program is very hands-on and requires daily involvement. The peer help area, cold calls, and discussion throughout the modules allow for a discovery process that garners a significant intellectual return.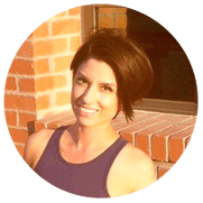 Education
Programming & System Analysis, Biomedical Engineering, Estrella Mountain Community College
Small Business Administration, Northern Arizona University
Categories
Entrepreneurs
Participating in the student discussions and answering cold calls was empowering. It ignited a drive within me to learn and absorb as much as I could.
Need More Information?
If you're looking for more information on how Harvard Business School Online programs can teach you the essential skills you need for success, request more information today.