Lauren Hall
Part-time MBA student and working in energy efficiency in Chicago, IL
Why did you decide to sign up for CORe?
I took CORe because I wanted to get a better understanding of the business world. I was working in business, but I had no previous exposure to it in school since I was a Biology major. I was also thinking about applying to business school and wanted to see if the material really interested me before applying.
What was your favorite part of the program?
My favorite part was the platform. It displayed the content in an incredibly engaging and effective way; the platform let the material come to life so that I could see it and interact with it unlike any other type of learning.
What do you do for work?
I am a project associate at CLEAResult in Chicago, IL. CLEAResult helps utilities, businesses and individuals make wise use of energy a way of life. I work with a team that implements residential energy efficiency programs for utilities in Illinois. One highlight is that we launched the nation's largest smart thermostat program in Illinois this year for one of our clients, with a goal of 1 million smart thermostats to be installed in five years.
How are you applying what you've learned in CORe?
CORe gave me a new lens through which I could look at the world. I applied what I learned right away at work and continue to apply it now in business school. I was able to make decisions concerning the invoice process after a couple of Financial Accounting modules. Economics for Managers was immediately useful in making marketing and strategy decisions, like how to message our bundled rebates.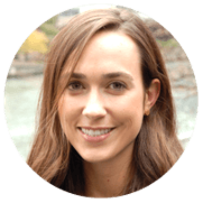 Education
BA, Biology, Lawrence University
MBA candidate, Northwestern University's Kellogg School of Management
A year after finishing CORe, all three classes have been invaluable in my first two quarters in school. I am able to get more out of class because I already have the fundamentals.
Need More Information?
If you're looking for more information on how Harvard Business School Online programs can teach you the essential skills you need for success, request more information today.