Karun Chatpattararoj
Data and Finance specialist using CORe to garner additional sales and revenue in his career
What is your current job/where are you working?
I will start to work at a startup e-Commerce company this month as a director of data and finance. With a competitive vista of e-Commerce, I expect to utilize my data analytic skill to garner sales and, hence, the revenue.
Before this job, I worked as a consultant at EY and a local small consultancy firm. At the latter firm, I was promoted to a project manager position, doubled my salary, due to my contribution to a big project. In that project, I took charge to shape the economics aspect of the biggest network provider in Thailand; including pricing, costing, and network topology management. Working with international consultants from UK and Hong Kong, I led this project to success and the client was able to increase revenue by just several months after the project had completed.
Moreover, I worked with Thomson Reuters Thailand in its inception stage when there was less than 50 people in the firm. Together with others, I was able to expand the business to hundreds of employees as well as increase global customer bases for the firm. Thomson Reuters Thailand is also the first Thailand-based firm to get CMMI level 5 between my tenure.
Why did you decide to sign up for HBX CORe?
As I climbed up the career ladder, I found myself facing many problems that are out of my expertise -- quantitative modeling. When a client asked me to form the best strategy to extract more customers for a new service, for example, I could not find enough data to form actionable methodology. When I was sent to a province to lead a new business, I struggled and had to take times, and luck, to come up with logical actions. Frustrated with my limited ability to solve business problems, I found myself checking the available business courses online. Unarguably, there are many courses offered on the internet. However, HBX CORe stands out due to its seemingly interactive experience similar to that of the in-person business schools.
What was your favorite part of the program?
First, unlike other online courses that focus on watching video, HBX CORe offers interactive experiences that simulate an environment in the business schools. Personally, I think that business skills require interaction and discussion to master -- even the best theories could not help in real-world problems if I did not know about how to adapt them. Moreover, HBX CORe intentionally selected qualified participants from various industries in the batch. These diversified student body brought many perspectives to the same question and, therefore, provided sound and logical business knowledge that both were practical and cemented understanding of the topics at hand.
HBX CORe also benefits from using case studies to undergird the concepts. Personally, I think that case method is one of the best methods to be used as a learning tool for any subject. If you find the price elasticity of demand to be too complex, instead of delving into curves and calculus, you can just see the real-life example of an online sport ticket agent!
How are you applying what you've learned in CORe?
I directly applied concepts from CORe to my project. Using economics theory of willingness to pay and market, I was able to come up with a strategy to price products of my client. CORe taught me that not only costs are important for pricing products, but other factors such as timing, competitive environment, and substitutes are also determinants to gain revenue.
I also greatly benefit from accounting course. Now, I can understand financial sheets and can extract value and strategies from them. The pro-forma financial sheets, in particular, were beneficial for anticipating situations of companies in M&A projects. Moreover, I also utilize the concepts from business analytic course on testing hypotheses for projects such as manufacturing optimization and business process re-engineering.
Any advice for people who will be taking CORe?
Allocating resources, aka times, is the most pivotal thing to consider for taking CORe. While the subjects are introductory level, the three courses require a lot of time to complete especially if you want to fully participate in them. In the courses, you will be required to not only offer your own ideas but also read and feedback others' arguments. Unarguably, all these writings and readings will exhaust you; however, they exist to strengthen understandings to seemingly "too-academic" concepts and to introduce those concepts' practicality to real-world problems.
In a nutshell, given that we have to work while taking these demanding courses, I recommend to spare a few hours everyday to CORe, instead of trying to cram many hours in one sitting. Otherwise, the contents will be too exhaustive and you will not be able to gain benefits from the best things that CORe offers differently from other online courses, the interaction.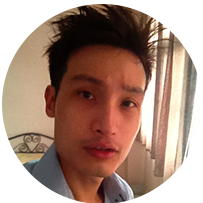 Job Title
Director Of Data and Finance
Education
Bachelor of Science in Computer Science from Thammasat University. Master of Science in Information Management from Tilburg University
Unarguably, there are many courses offered on the internet. However, HBX CORe stands out due to its seemingly interactive experience similar to that of the in-person business schools.
Karun Chatpattararoj
,
Director Of Data and Finance
Need More Information?
If you're looking for more information on how Harvard Business School Online programs can teach you the essential skills you need for success, request more information today.