Kali Pfaff
Healthcare business operations professional and current MBA student
What is your current job? Any career highlights you'd like to share?
I am currently an operations strategist for a major healthcare system in northeast Ohio. I work in business operations for our physical enterprise and am currently leading the operational functions of one of our largest system-wide IT implementations since we went on our electronic medical record. I'm also a part-time MBA student at Weatherhead School of Management at Case Western Reserve University.
Why did you decide to sign up for an HBS Online course?
I signed up for CORe because I was on the fence about starting an MBA program and wanted to get some experience in post-undergrad level coursework. I had been out of school for about eight years when I took CORe, so I think it was a great way to help me adjust to the "classroom" again. Because I was a communications major in undergrad, and at the time worked in healthcare marketing, I didn't think I had enough of the right experience to prepare me for business school and knew that CORe would help lay the foundation for the additional experience I was missing for my future role and my business school applications.
What did you enjoy most about learning with HBS Online?
I really liked the interaction with my classmates. The interaction and discussions on the platform were insightful and challenged me to think about the material thoroughly and differently.
How are you applying what you've learned in the HBS Online courses you've taken?
CORe helped me in interviewing and landing my current role at my organization. The knowledge I gained about financial statements from accounting and data analysis skills have helped tremendously in my current role.
Any advice for people who will be taking HBS Online courses?
Plan your time well and plan ahead. It was an adjustment at first to come home every day and spend a few hours on the course material every day. Your classmates are really valuable and bring a lot of different opinions and knowledge and being open to learning from them is really beneficial.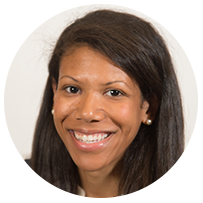 Job Title
Operations Strategist
Organization
University Hospitals of Cleveland
Education
BA, Communications, Kent State University
Categories
Health Care
While I originally enrolled in CORe to determine if I wanted to pursue an MBA, I ended up using the knowledge I gained from CORe to interview for and land my current job.
Kali Pfaff
,
Operations Strategist
,
University Hospitals of Cleveland
Need More Information?
If you're looking for more information on how Harvard Business School Online programs can teach you the essential skills you need for success, request more information today.