Julian Tan
Recently completed my PhD and starting work at The Boston Consulting Group in London
Background
My name is Julian Tan and I am from Malaysia. I grew up in a suburban city just outside my nation's capital, Kuala Lumpur. For as long as I can remember, I have been passionately curious about the world around me. I am addicted to learning.
I completed my undergraduate studies at the University of Oxford in Engineering Science. I specialized in Mechanical and Chemical Engineering. Following that, I pursued a PhD at the University of Cambridge, researching the micromechanics of composite materials. My project was funded by Mitsubishi Heavy Industries and involved developing novel experimental and numerical solutions to aid in the design process of the Boeing 787 Dreamliner's wing structure.
Outside work, I love playing tennis, making origami and writing. I have an Instagram account (@julianlipyi) where I post my origami's and give them away to fundraise for a literacy charity. I occasionally write for the Huffington Post UK as well.
Current Situation
I completed my PhD less than a week before the start of CORe and currently have 4 months to publish my PhD work, take some time off on holiday, graduate and pick up some relevant skills doing CORe before joining the Boston Consulting Group as a Junior Consultant in September.
What do you hope to get out of CORe?
The timing of CORe couldn't be any better! The nature of the course also means that I get to take time off to rejuvenate, yet also make productive use of my time.
What's on the career horizon for you?
I will be joining the Boston Consulting Group in London this September.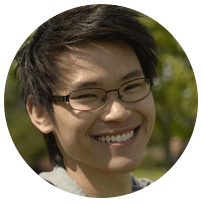 Education
BA, Mechanical and Chemical Engineering, University of Oxford
PhD, Engineering, University of Cambridge
Categories
Technology / STEM
As a classically trained scientist with limited business experience, I believe CORe is a fantastic way to invest in myself and help bridge the gap between being the scientist I am right now and the consultant I need to be in September.
Need More Information?
If you're looking for more information on how Harvard Business School Online programs can teach you the essential skills you need for success, request more information today.