Jonathan Rossi
Undergraduate admissions representative eager to pursue a PhD or MBA
Where are you working?
I am currently managing the third-party scholarships program at Harvard in our undergraduate Admissions & Financial Aid office. A large part of my job is advocating for families by making sure that scholarship dollars are utilized in ways that most benefit students while remaining compliant with federal guidelines and our own financial aid program. I continue to advocate for students outside of the office as a "proctor" (aka, residential advisor) in one of our freshman dorms. CORe has helped me become more fluent in talking with families about the rising costs of education and their own financial concerns, and has allowed me to better understand the business strategies and considerations of scholarship organizations.

Before my job at Harvard, I was training as a rower. Though I am no longer competing full-time, I have been able to incorporate the strategic thinking I learned in CORe into my rowing training and other athletic goals. See 'How are you applying what you've learned in CORe?' for more info!
Why did you decide to sign up for CORe?
I signed up for CORe because I am always in search of new learning opportunities and wanted to fill a gap I felt I had in understanding the language and basic mechanics of business. I also wanted an opportunity to participate in a collaborative learning environment here at Harvard and to connect with people from many different backgrounds and industries.
What was your favorite part of the program?
During CORe, and specifically through the Business Analytics module, I discovered a new-found love of data analytics. I was fascinated to learn about ways we can use data to systematically seek an answer to a specific business question or predict the outcome of a scenario given past behavior. This new interest has motivated me to pursue a career in data science (a field that combines statistics, analytics, and business knowledge), which I have begun to work toward since I finished CORe. I have taken the skills I learned in BA a step further in the past few months by studying Python and machine learning and have already begun to apply this new way of thinking to my life and career (see 'How are you applying what you've learned in CORe?').
How are you applying what you've learned in CORe?
As I mentioned above, CORe has helped me tremendously in framing my discussions with families about the economics of financing a college education, and has helped me to better understand the businesses and organizations who provide our students with scholarships.

More specifically, CORe (through BA especially) has inspired me to study data science which is reshaping the way I think about problem-solving. I have been able to ask "business" or "management" questions that are relevant to many domains. For instance, one of the hardest parts of my job at Harvard (simply resources-wise) is helping students identify scholarships to apply to as they are transitioning from high school into college. I have begun collecting data to see if I can identify specific factors that "predict" higher amounts of outside aid in our student population. I hope to look at this information across high school, city, and other demographic factors to see whether certain communities do a better job of helping their students gain access to external funding (e.g., through connections to companies via summer internship programs or through certain types of community organizations). Answering these kinds of questions may help me better advise students in finding external funding, which is often abundant but difficult to locate.

I have also applied this new way of thinking to my athletic pursuits. During CORe, I trained for and participated in C.R.A.S.H. Bs, the indoor world rowing championship that happens every year at Boston University. I was able to track my training data and use regression to find predictors of better performance in training pieces (hint: sleep is important!).

I hope to leverage the knowledge I gained in CORe to ultimately pursue data science full-time and eventually go back to school for an MBA or PhD.
Any advice for people who will be taking CORe?
The best advice I can give would be to fully engage. While CORe's written content and videos are fantastic, I think most of the learning happens when you are talking something through in Peer Help, or exchanging messages and notes via the Facebook group or email. Plus, once CORe is finished, you will have new connections with people that may open your mind to new ideas or interests that you might not otherwise have found.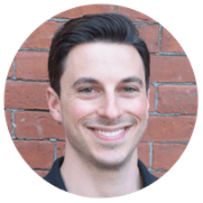 Education
BA, Mathematics, Wesleyan University
Through CORe, I have uncovered a love for analytics, made valuable connections with people in several countries, and gained a strong foundation that will serve me well in MBA or PhD studies, which I am considering for the future.
Need More Information?
If you're looking for more information on how Harvard Business School Online programs can teach you the essential skills you need for success, request more information today.