Jocelyn Johnson
Working in Marketing/Social Media for an edtech startup in NYC
Background
Last summer, I began working with Story2, an edtech startup that brings together the art and neuroscience of storytelling to empower individuals to unlock their best admission results and professional opportunities.
As an anthropology major, I developed a love and appreciation for storytelling and find it to be one of the most intriguing cultural forms. I now get to help students from all backgrounds discover and share the stories that make them who they are.
Current Situation
I currently live and work in New York City, the city that never sleeps. There is so much to do here, and so many opportunities to learn something new, grow as a person, and make a difference. There's really no other place in the world like NYC.
What do you hope to get out of CORe?
Majoring in anthropology, I did not have a lot of exposure to business concepts during undergrad.
CORe will not only enable me to stretch myself academically and provide me with a solid foundation in major business concepts as I plan to apply to graduate school in the fall. But, CORe will also equip me with the accounting, economic, and analytical skills that will enable me to take on new leadership roles at my job and gain new professional experiences.
What's on the career horizon for you?
In the fall, I plan to apply to graduate school to pursue a joint MBA and MEd in Education Leadership and Policy. After completing graduate school, I want to start my own non-profit that empowers minority youth and combats the minority education gap.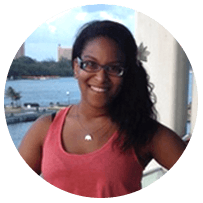 Education
BA, Anthropology, Certificate in African American Studies, Princeton University
But in the few years I have been out of school, I have found that being able to understand key business principles is essential, especially in the startup world.
Need More Information?
If you're looking for more information on how Harvard Business School Online programs can teach you the essential skills you need for success, request more information today.