Ivan Seah
Third year undergraduate medical student from Singapore
Background
Medicine was something that I always wanted to pursue. Before starting medical school, I knew that working in the healthcare sector would allow me to help those that are in need. In particular, I am fascinated by medical innovation. The field of medicine still holds many unsolved mysteries, and it is very interesting to study the solutions which doctors and scientists have engineered in order to solve such problems. One day I hope to join the efforts of these healthcare professionals and do my part for patients as well.
To let off steam, I usually go for a jog or have a game of tennis. I also love traveling. Meeting new people is always fun, but catching with old friends from various countries is even better. Not to mention, traveling also exposes you to the cuisines of many different countries. Yummy!
Current Situation
I did the first two years of my medical degree in Glasgow, Scotland before heading back home to Singapore to complete my degree.
I am currently having my summer break. However, I decided to make the full use of my summer by doing a research stint at the Massachusetts General Hospital. In the lab that I am working at, we are looking at ways to modify viruses so that they can be used to eliminate cancers in the body.
What do you hope to get out of CORe?
Many people will wonder why a medical student would want to take a business course. The complexities of problems in medicine are usually multi-factorial. Simplifying matters, the problem of cancer can be seen from three perspectives. Firstly, understanding the disease as a doctor. Secondly, engineering solutions as a scientist and finally, making solutions affordable as an economist.
Sadly, it is rare for physicians to be good at multiple things because all three pursuits are extremely time-consuming. I took up CORe because I wanted to learn more about the economic perspective of goods and services and witness how they are being used in the healthcare setting. Prior to CORe, simple questions like how things are priced were a mystery to me. Hopefully, by studying the fundamentals of businesses and economies, I will be better equipped to produce effective and affordable healthcare solutions in the future.
What's on the career horizon for you?
I am currently in the midst of figuring out which specialty in medicine suits me best. The career progression of a physician is usually linear. Upon graduation, I hope to enter the residency program of my choice where I will train to be a full-fledged specialist.
After my residency program, I hope to move to a career in healthcare management.
Hopefully, through involvement in handling hospital operations, I can make a greater impact on patient care by ensuring quality and efficient delivery of healthcare services.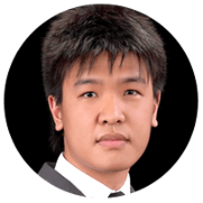 Education
MBBS candidate, Bachelor of Surgery, National University of Singapore Yong Loo Lin School of Medicine
Categories
Technology / STEM
At the end of the day, hospitals still have to be sustainable businesses. I am confident that CORe will impart the necessary fundamentals to understand and analyze such concepts.
Need More Information?
If you're looking for more information on how Harvard Business School Online programs can teach you the essential skills you need for success, request more information today.