Gaurang Manjrekar
A technology consultant and founder of two European football blogs based in NYC
What do you do for work?
I am a technology consultant for a big four accounting firm in New York City. I am part of their advisory practice for the financial services division. I work with financial clients which are mostly banks, asset management, and insurance companies to provide advisory solutions to solve business problems that arise in the technology and operations space.
I am also the founder of Football Paradise and the co-founder of Liverpool FC 360, blogs focused on European football and Liverpool FC, respectively. Occasionally, I write for Liverpool FC as well as for the Liverpool Mumbai Supporters' club.
Why did you decide to sign up for CORe?
I come from a fairly technical background as I have an undergraduate degree in Electronics Engineering and a Master's in Information Systems. My primary motivation for taking CORe was to capitalize on the traction that both of my football blogs have recently gained. With 200,000 fans, I knew I had built a good fan base, but I wanted to make it more robust, sustainable, scalable, and financially viable—and I had no idea how I should proceed further!
Moreover, I was at a stage where I wanted to be exposed to a pre-MBA course; one that will introduce me to the fundamentals of business. To that effect, CORe was perfectly aligned with my goals—there is no better school to start your business education with than Harvard Business School!
What was your favorite part of the program?
I loved many aspects of the program, and it is hard to pinpoint one. The course is well-designed, and the case study methodology implemented throughout the course helps in gaining real-world perspective on all the concepts. Not only do you get to know the underlying theories and fundamental principles of business, but they are also backed by real-world applications and implications.
Listening to insights, problems, and perspectives faced by professionals in multiple companies— small and large, across different industries—helped a lot in developing a holistic understanding of the material. It was a fantastic experience!
It sounds strange, but I've already been to two meetups with the NYC group and we are planning to have a third one soon! I've gotten the opportunity to get in touch with some fantastic people from across the globe.
How are you applying what you've learned in CORe?
At Football Paradise and LFC360, we have been pondering for a long time on how we should proceed with the website. Should we create an app? Should we enter the merchandising space? What are the risks involved? Because of the economics course, I'm now equipped with the tools and framework to calculate a good estimate on the amount of finance we'll need—what will be the sunk cost? What will be the variable cost with each unit produced? How much demand is there for football merchandise?
Similarly, the accounting class has given me a fresher perspective on how we should handle our finances. I've already started delineating between the different kinds of accounts required to structure to promote clarity of distribution of finance within the firm to meet our short-term as well as long-term goals. The amount of clarity gained due to the coursework has already gotten the ball rolling behind the scenes.
Being a technology consultant, my work mainly focused on the technical aspect of the project which is necessary to create end-point solutions. However, I have now gained a new perspective where I can visualize how certain problems arise in business. Prior to this course, I had no experience in the field of accounting, and I simply used to consider them as parameters to work with.
A few weeks into the course, accounting terminology came alive as I realized why accounting is the language of business. I can now talk confidently with clients and understand the business aspect of their problems as well. In consulting, I've worked on projects that involve the expansion of our service offerings and client base. The fundamental principles I learned in Economics for Managers and Business Analytics have been the most useful in the process of creating a client presentation. I can now tailor a solution that takes into account both sides of the equation—our service offerings as well as client needs—or as we've learned, finding the equilibrium between demand and supply, backed by data.
Any advice for people who will be taking CORe?
Have fun! To make sure you're getting the most out of the program, you must engage and involve yourself with the material and the cohort. It is a fantastic platform designed for you to learn and grow. The content is well-structured, and the course is well-paced for you to learn experientially. You will be exposed to tons of quality content and will be provided an equal amount of practice. Make sure you make the right use of it!
A few things you should remember to get the most out of the course:
First, understand that CORe will demand time. Time management is the most essential skill required to gain the most out of the course. Make sure you allot a good amount of time that you can invest into the course on a daily basis. From my experience, I've noticed that it is equally important to get your loved ones on board—it can be your family, your relationship, your best friend, or your manager at work. Make sure you clearly communicate the time commitment you'll need to complete CORe.
Second, you must understand the real objective behind taking CORe. You can complete the coursework quickly if you wish or instead spend a good amount of time going through the material. The entire value lies in completely immersing yourself into the coursework provided so that once you have completed the course, you're equipped with the right toolkit to tackle business problems in your life. Remember that even though this is an introductory course, it goes well beyond the basics. Take advantage of the amount of content provided by soaking in as much as possible.
Third, learn from your cohort! These students are hand-picked from diverse backgrounds with a vast range of work experiences and an excellent educational background. Make complete use of the peer help section to interact with and learn from each other.
Last but not least, there is a good chance that there are a few people in your region who are part of your cohort. Reach out, make a connection, and you'll be amazed to see the amount of quality work that people are doing in addition to managing HBS Online. Good luck, and have fun!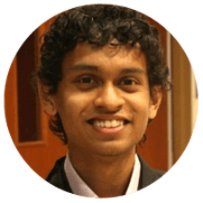 Categories
Technology / STEM
Another aspect which I loved and cannot emphasize enough is the fact that CORe does not feel like a virtual program.
Need More Information?
If you're looking for more information on how Harvard Business School Online programs can teach you the essential skills you need for success, request more information today.