Farsh Askari
Community Manager and Disruptive Strategy Participant
Why did you decide to take Disruptive Strategy?
I wanted to gain a better perspective of how an established, incumbent business is disrupted by a new entrant. As technology advances at breakneck speed with better products and services constantly entering the market, relatively new entrants like Google, Facebook, Amazon, and Uber have quickly become brand goliaths that have not only changed their industries (if not created new ones altogether) but also the world. Disruptive strategy plays a large role in this new economy and I wanted to under the nuances.
What did you find most insightful about the course?
The course equipped me with new ways to think about problems, products, businesses, and just everything in life. From the Jobs to Be Done theory, modularity vs. interdependence, emergent vs. deliberate strategies, to the different types of innovations (Sustaining Innovation, Low-End Disruptive Innovation, and New-Market Disruptive Innovation), Professor Christensen's concepts and theories equipped me with new lenses through which I can view and analyze the world.
How do you plan to apply what you've learned in Disruptive Strategy to your career?
I've found that I already apply it to my career, my passions, and even my family. For example, I apply the Jobs to Be Done theory to myself, and to the people whom I am building products for, so that I can do my job better as a partner, relative, employee, team member, and product manager.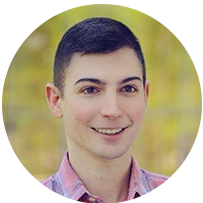 Job Title
Community Manager
Organization
Forum for Growth and Innovation at Harvard Business School
Learning about disruption theories has proven not only applicable within a business context, but broadly as a predictive prescription toward challenges in life as a whole.
Farsh Askari
,
Community Manager
,
Forum for Growth and Innovation at Harvard Business School
Need More Information?
If you're looking for more information on how Harvard Business School Online programs can teach you the essential skills you need for success, request more information today.