Evan Roth
Former United States Air Force Captain now working for GE Aviation
Where are you working?
I am currently a Manufacturing Programs Leader at GE Aviation. Prior to my current position, I served as a Captain in the United States Air Force as an AC-130U Gunship pilot. Highlights of my time in the Airforce include combat in four hostile combat zones defending coalition forces. I've had the privilege of speaking to several personnel who I defended from the air which motivates me to help out wherever I can. I've also had the opportunity to hold leadership positions ranging from small group tasks with a couple colleagues to being the supervisor for 70 personnel deployed throughout the world.
Why did you decide to sign up for CORe?
I wanted to prepare for my graduate education, and I specifically have an interest in receiving an MBA from a challenging program. Any possibility to work with Harvard and the high caliber students associated with the Harvard Business School Online program was intriguing.
What was your favorite part of the program?
My favorite part of CORe was taking my first big dive into the details of the business world, financing, and studying how concepts that are seemingly simple can make or break a business of any size.
How are you applying what you've learned in CORe?
I'm currently pending a medical investigation that may end up with an early retirement from the military. I have begun studying for the GMAT and will be speaking with schools and businesses to hopefully pick up a career in the business world.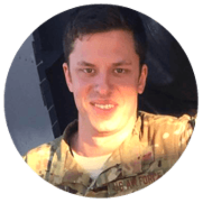 Education
BS, Geospatial Science, United States Air Force Academy
Categories
Career Change
CORe has prepared me with a basic knowledge that will hopefully show employers I am ready to learn a new career and will be capable of excelling.
Need More Information?
If you're looking for more information on how Harvard Business School Online programs can teach you the essential skills you need for success, request more information today.