Eoghan Martin
Computer engineering student in Ireland seeking to develop a tech startup
Why did you decide to sign up for CORe?
As an engineer, I've spent over four years learning how to approach and solve problems. I've also been building things. That's my passion. I spent the summer of my third year developing my own tech startup in my university accelerator. Here I discovered that I also have a passion for business. Developing a tech startup required a lot more than just technical skills. After realizing my interest in this field, the natural next step was to turn to CORe.
What was your favorite part of the program?
Being a visual person, I found it much easier to fully understand these concepts in this way.
How are you applying what you've learned in CORe?
While I am studying for a Masters in Computer Engineering, I am also working on building my own social enterprise in the background. The plan is to take this venture as far as I can with the help of my CORe knowledge. As well as this, I am hoping to come to the United States next year to immerse myself in a masters program in entrepreneurship for STEM students.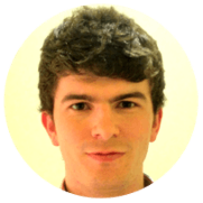 Education
MA candidate, Computer Engineering, Trinity College Dublin
Categories
Technology / STEM
Engineers
I loved the regular use of visuals and videos to fully build up the user's understanding of a new concept.
Need More Information?
If you're looking for more information on how Harvard Business School Online programs can teach you the essential skills you need for success, request more information today.