Elizabeth Malkin
Working at a tech startup in Cambridge, MA
Background
My name is Elizabeth Malkin and I love to learn. I grew up in London, England to two American parents and with three wonderful sisters.
I am very lucky; I have been encouraged my whole life to learn for the joy of learning and so when I went to college I took the obligatory maths and sciences course but trended towards the areas of study that are my passion.
I jumped around between History, Classics and Religious Studies before landing on being an English concentrator (insert people's favourite joke, "You came from England to go to college in America to be an English concentrator?").
Current Situation
I am working for a startup called RallyPoint.com. We are building an online community and social network for the U.S. military (investor tip: vertical social networks are about to explode in a bid to find the "personal" amongst the crush of members in a more broad network such as Facebook of LinkedIn. If you are interested in the space check RallyPoint out as well as Spiceworks, Edmodo, and Doximity).
What do you hope to get out of CORe?
This juxtaposition created an underlying sense of anxiety throughout my studies - the terms "balance sheet" and "free cash flow", etc. were ones that I had heard but largely only because my friends concentrating in economics and going into banking would use them.
CORe will offer me the foundational accounting and economic building blocks that I do not currently have so that I can better support my team, that is something that I am very grateful for. Bring on CORe 2015!
What's on the career horizon for you?
I am working in a tech start-up that I (I am biased) think is one of the best companies out there. I want to do everything that I can to increase my value to the team and to help the company to grow and to continue to succeed.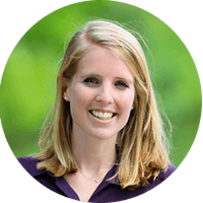 Job Title
Working at a tech startup in Cambridge, MA
Education
AB, English Literature, Harvard University
I spent much of my college career fervently annotating novels and loved every minute of it but knew that my focus post college was going to be business.
Elizabeth Malkin
,
Working at a tech startup in Cambridge, MA
Need More Information?
If you're looking for more information on how Harvard Business School Online programs can teach you the essential skills you need for success, request more information today.