Dustin Brown
Working in real estate in Indiana while applying to MBA programs
Where are you working?
My family and I just moved back to Indiana from Sydney, Australia to help out with my family's real estate business. We are currently reviewing the business model from the bottom up to increase efficiency and re-focus for the future.
Why did you decide to sign up for CORe?
I took CORe to signal to MBA programs that I was ready to pursue my MBA despite lackluster performances during my undergrad in Accounting and Economics. I knew I couldn't fix my undergraduate GPA, but I wanted to use CORe as a platform to show that I was capable of completing these topics while maintaining a management position that required long working hours.
What was your favorite part of the program?
My favorite part of the program was the cases we examined. Prior to CORe, I had only been in a lecture-type environment where content was taught through formal definitions and imaginary examples.
How are you applying what you've learned in CORe?
I'm currently applying concepts from each of the three courses while I help my parents in trying to reinvent their real estate business. They have done things the same way for over 30 years, and CORe has helped me to look at things in a different light to arrive at the best possible outcome.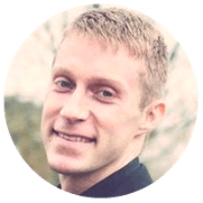 Education
BS, Selling & Sales Management, Minor, Organizational Leadership and Supervision Certificate, Entrepreneurship & Innovation
I loved being able to learn the material through real examples and have found that this sort of learning makes the content stick much better in my memory.
Need More Information?
If you're looking for more information on how Harvard Business School Online programs can teach you the essential skills you need for success, request more information today.