Danilo Salazar
Entrepreneur researching education and solar energy technology in Ecuador
Where are you working?
I am starting my own business to research emerging technologies in Ecuador, mostly focused on education and solar energy. I've worked for five years in Huawei Technologies in various positions, most recently as a Bidding Director for the Ecuador Office. Because of my technological projects, I've won many local entrepreneurship contests and I've been a semi-finalist in regional contests organized by tech companies such as Intel. Lately, I had the opportunity to assist in the MITx Global Entrepreneurship Bootcamp from Sloan School of Management. I am the first Ecuadorian selected and one of only 60 selected worldwide. Also, I think I'm one of the first to pass CORe with honors, and that's a real honor.
Why did you decide to sign up for CORe?
I wanted to take the opportunity to learn from one of the best faculties available in the world. The reputation of HBS helped make my decision to invest in a course that may not be recognized in my country but that posses a strong value in knowledge. Additionally, I'm planning to start my graduate studies in management, and CORe was a great opportunity to start to talk "the language of business."
What was your favorite part of the program?
My cohort was very friendly. We became like a team and we supported each other during difficult times. I tried to raise up the spirit when others had test scores that weren't so good, and I also received supporting words from the rest of the team. Also, the professors were amazing - they presented the classes in clever but funny ways. I've never learned that way in my life! It was a priceless experience.
How are you applying what you've learned in CORe?
I'm applying it in my everyday activities from going to the store to talking with customers and potential investors.
I'm very happy, and I can talk with business-related people properly. Lately, I've also started to read more about financial reports from The Financial Times and Forbes and I understand them clearly.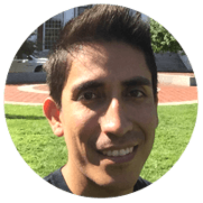 Education
BS, Electrical Engineering and Telecommunications
Categories
Technology / STEM
Entrepreneurs
Now I see how to take control of the financial part of my business and also how I can apply strategy when I enter into a new market.
Need More Information?
If you're looking for more information on how Harvard Business School Online programs can teach you the essential skills you need for success, request more information today.