Danielle Mitchell
Marketing and management graduate who took CORe to transition into entrepreneurship
Where are you working?
I currently work for the Coca-Cola Company but will soon be branching off on my own. I am building up my start-up now: I have a marketing company called Melanin Business and a brand called Average Black Girl.
Why did you decide to sign up for CORe?
I took CORe to get a better understanding of key metrics used in businesses. Going out on my own I am taking very calculated steps to ensure success.
What was your favorite part of the program?
My favorite part was the accounting section. I did really well in this section and learned so much about how different companies work. I really enjoyed learning about Bonobos and how they grew their brand into what it is today.
How are you applying what you've learned in CORe?
After taking Economics for Managers, I decided to take a deep dive into my brand and really examine the direction it was going. I have opened up all the possibilities in how this brand can grow. So far I have grown my YouTube channel: Average Black Girl following from 100 views when I started CORe in June to over 3,000 views at the end of November.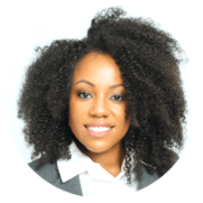 Education
BS, Marketing and Management, The University of Illinois Champaign
I am applying what I learned in CORe every day!
Need More Information?
If you're looking for more information on how Harvard Business School Online programs can teach you the essential skills you need for success, request more information today.