Danielle Dutervil Mubarak
A lawyer in NYC using her CORe knowledge to better serve her clients.
Where are you working?
After graduating from law school and taking the bar, I moved to New York City and started working as a law clerk for Proskauer. I joined my firm's corporate department and am working with private equity mergers and acquisitions, capital markets, and private investment funds.
Why did you decide to sign up for CORe?
During law school, I took two elective courses on leadership and negotiations at my university's business school. It was such an empowering experience that I started considering pursuing an MBA. I did some research on MBA programs and came across CORe, which was described by some online articles as Harvard's pre-MBA program. The opportunity to have a test-drive of an MBA from my computer, on my own schedule, and offered by amazing faculty seemed perfect for my busy schedule, so I decided to apply.
What was your favorite part of the program?
After reading about the program, I expected that the lectures and professors would be great, so when that proved to be true it was no surprise.
How are you applying what you've learned in CORe?
As soon as I started working at my firm, all the materials learned in Financial Accounting and Economics for Managers came in handy. CORe gave me a general foundation of main concepts, and now when I am working on deals, I feel more prepared to better serve my clients because I can understand their businesses and concerns.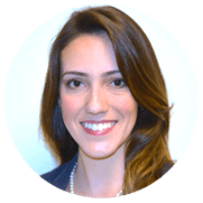 Education
JD, Washington University in St. Louis
Categories
Entrepreneurs
Lawyers
What really impressed me were my classmates - people from all over the world and from all backgrounds that were invested in helping each other.
Danielle Dutervil Mubarak
Need More Information?
If you're looking for more information on how Harvard Business School Online programs can teach you the essential skills you need for success, request more information today.