Dan Grünstein
Co-founder of a tech startup in Strasbourg, France
Background
I am 29 and the co-founder of a nice family with two children.
Before beginning my professional studies, I studied the Talmud, the ancient texts of Jewish law. I still dedicate some time every day to this learning because it gives value and sense to whatever I undertake in my life.
Initially, I studied chemistry – a deliberate choice because I have always believed that science provides great tools for understanding complex theories and facts. I hold an MSc from ETH Zürich (Switzerland) and I obtained my Ph.D. from the Max Planck Institute in Berlin (Germany).
My job there was to design and create disruptive nanotechnology applications for medicine, biosensing, and imaging. I have worked with great scientists from all over the world, learned a lot, and enjoyed the creative research atmosphere.
Current Situation
I worked with two friends to build InterfAIce, a very tech-oriented startup that develops breakthrough artificial intelligence algorithms that enable intelligence to emerge.
To do this, we looked at the common mechanisms behind any intelligent structure and we have translated them into an algorithm to build a powerful system that literally build intelligence. We already envisage many artificial intelligence applications in robotics, healthcare, and finances.
What do you hope to get out of CORe?
Up to now, I have been responsible for the strategy – a task that suits me pretty well because I love being at the crossroads of science, technology, and business development.
While I believe that science and technology are the starting points for great innovations, I know that sound business and financial management are essential in the building of the future. The CORe program will give me the business tools I need.
Aside from the educational benefits, the unique teaching style based on case study will be a valuable experience as well.
What's on the career horizon for you?
I am currently looking for new projects to substantiate my scientific expertise and my appetite for contributing to building strong and ambitious organizations.
I am confident that CORe will augment my education and advance my professional career. I am already thinking about junior positions in the venture capital environment.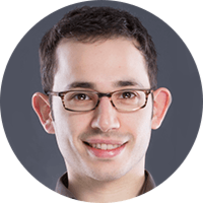 Education
MSc, Chemistry, Swiss Federal Institute of Technology
PhD, Natural Sciences, Max Planck Institute and Free University of Berlin
Categories
Technology / STEM
Entrepreneurs
Recently, I realized that I did not have the business "toolbox" and that is why, while I am still involved in this amazing project, I am reaching out to new horizons.
Need More Information?
If you're looking for more information on how Harvard Business School Online programs can teach you the essential skills you need for success, request more information today.