Conor Blute
Currently teaching English in Vilnius, Lithuania
Background
My love of history grew from an early interest in the American Civil War, one that I shared with my father. After taking an art history course I began to appreciate the parallels between historical events and the artwork of the time.
This led me to take a number of courses in Medieval European history which proved the phrase 'dark ages' to be a misnomer. Shifting gears and eras, my senior essay focused onCamilloCienfuegos and the Cuban Revolution.
For the last several years I have been a teacher of English as a second language. My first teaching position was at United Internation College located in Zhuhai, China. After a year I came back to the US and acquired a CELTA teaching certificate.
Current Situation
At the moment I am in my second year in Vilnius, Lithuania where I teach general and business English to students ranging from young teenagers to working adults.
What I love most about teaching English is being able to identify progress in my students' skills. To see them improving as a result of my helping efforts is a very rewarding experience. I also enjoy Lithuania because it is a very old nation with incredible historical significance.
What do you hope to get out of CORe?
I like to remove myself from my comfort zones and explore new and unfamiliar territory.
Not only will I learn a lot with CORe, the new challenges will provide me with a sense of accomplishment upon completion.
What's on the career horizon for you?
For the immediate future I will continue to teach. After CORe I plan to seek an MBA. Undoubtedly CORe will provide me with a fundamental basis of skills necessary to achieve this end.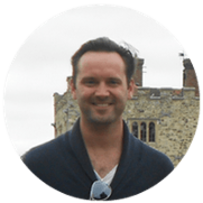 Education
BA, History, Augsburg College
The subjects taught in CORe are brand new for me. This first week has been a real challenge. Yet, that is part of the fun.
Need More Information?
If you're looking for more information on how Harvard Business School Online programs can teach you the essential skills you need for success, request more information today.