Anna Ngarachu
Data analyst for an economic research firm in Johannesburg, South Africa
Where are you from?
I was born and raised in Nairobi, Kenya. I spent a few years living in Uganda and then relocated to Johannesburg, South Africa in 2006. I would say I am a Kenyan-South African. I am the second oldest child of eight, and I come from a large and ambitious family.
What prompted you to sign up for CORe?
I always had the desire to study abroad in order to experience a more inspiring and stimulating environment, as I wanted to broaden my worldly and academic views. There is nothing more attractive to many Africans as getting an overseas qualification, and then again a Harvard credential outshines many others. That is one reason I applied, with little hopes of getting in, but I did my due diligence and I was ecstatic when I was accepted into the CORe program.
In addition to my desire to obtain an internationally-recognized credential, I had just finished my postgraduate degree in Economics and I felt that the principles learned were too theoretical to be applied in the workplace. Therefore, the outcomes of CORe appealed to me as they were more practical and relatable.
Having watched clips of the Harvard MBA Program case study sessions online, I was immediately intrigued and wanted to learn more. I wished that I could one day learn in the same fashion. When I was introduced to CORe, I knew there was no better fit. It was practical, reputable and would allow me to make an impact.
What was your favorite part of the program?
The integration of all concepts.
You would look at the accounting impact and the economic reasoning of a business decision and you would learn to measure progress using the analytics learned. I loved the case studies as they explained all the theory in a realistic fashion.
What are you doing now and how has CORe helped you in your career?
The excel I learned from Business Analytics has become useful as I started working as a data analyst for an economic research firm, BMI Research. The techniques I learned make it easier to comprehend the more complex functions. In addition, the integrated learning I took from the case studies allows me to apply "total analysis" in my everyday work and assessments, which is, in fact, the core business of my company.
Any advice for people who will be taking CORe?
Go for it! Enjoy it and soak up every moment as it will be over before you know it. There is huge potential for interaction with fellow students on the various portals and on social media. You can build solid contacts around the world, and you learn a lot from each other.
Secondly, the hours may seem a lot, and they are. Effort and time are necessary, but all you need is to plan your study time wisely and stick to your plan. Allow for more time than is stipulated in case a concept is more difficult to grasp. Some modules like Economics may take longer than others, so leave ample time to go through the coursework properly. Remember that you have two modules per week and sometimes three. There is a breakdown of how long each should take somewhere on the portal (ask your peers!) so you can use this as a guideline. There is a lot of support from all angles, which makes the CORe experience even more integrated.
The concepts get tougher, longer and more complex as you progress and so remember to grasp the first modules, especially accounting, as they all build on each other. It may seem challenging especially for those also working, but it is possible as I did the same.
Thirdly, you know more than you imagine. Your insight is very valuable to your peers and with this course, you are able to prove that to yourself and build on new knowledge or refine what you already know. This is the platform where real experiential learning begins.
I am sure I speak for many other past participants by saying it was the highlight of my year. One of the most interactive yet stimulating academic engagements I have had yet. The knowledge that I gained, being at the forefront of a dynamic education platform with the most phenomenal lecturers…I cannot do it justice in a paragraph. It is definitely something to be proud of so don't second guess yourself. Surprise yourself with how well you can do. Go for it!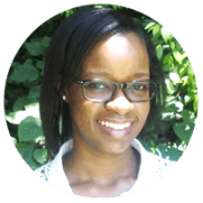 I think what I took from CORe or what I enjoyed was how it shaped me to think and apply all concepts simultaneously.
Need More Information?
If you're looking for more information on how Harvard Business School Online programs can teach you the essential skills you need for success, request more information today.