Anindita Ravikumar
Working for a consulting firm to help design business models that serve low-income populations
Where are you from?
I currently live in New Delhi, India, but I grew up in Bangalore and Mumbai, India.
What prompted you to sign up for CORe?
As someone with no business background, but with an interest in exploring the development consulting space and potentially becoming an entrepreneur going forward, CORe seemed like the right step to learn the basic concepts of business and acquire the skills to take impactful, data-driven decisions. Looking back after completing CORe, I definitely think it was the right decision.
What was your favorite part of the program?
Learning about concepts through real-life cases was my favorite part of the program. The cases really helped transform abstract concepts into observable situations one could learn from. Furthermore, it really helped me understand how to identify situations in which I could use the tools that CORe equipped me with.
How are you applying the skills you learned in CORe?
Currently, I am working for a non-profit social impact consulting firm, and I focus on designing business models that serve low-income populations. A key part of my job is to understand the needs on the ground—an activity that CORe greatly helped me with via the Economics for Managers and Business Analytics courses. Both these courses help you to better understand the people you are working to serve as an enterprise and learn how to draw insights from the data in front of you.
Any advice for people who will be taking CORe?
Trust and engage with the way the program is designed, and take time out to talk to your peers. All the best!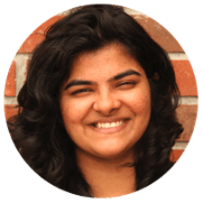 Another aspect of CORe that greatly added to my learning was the diverse cohort I was able to interact with - the stories and instances from their lives added more color to each topic we learned.
Need More Information?
If you're looking for more information on how Harvard Business School Online programs can teach you the essential skills you need for success, request more information today.