Anastassia Nefedova
Working on a cloud-based product expansion in Central and Eastern Europe for Microsoft and based in Munich, Germany
Background
Having lived in six different countries to date (Russia, Czech Republic, Switzerland, Italy, France and Germany) I'm fascinated about cultures, languages and how the world connects. Attending an international high school has especially broadened my horizons and taught the importance of diversity and inclusion.
For my undergraduate degree, I decided to put my passion for customers and command of five languages to good use and grasped the ropes of the service industry which led me to a first career in sales and marketing working for Louis Vuitton. Later, I joined Procter & Gamble, working in an analytical role on beauty brands. In P&G, I was inspired by a number of female leaders who were the advocates for ongoing business education as an effort to close the gender gap in executive positions. I decided to "be the change I want to see in the world" and went on to compete a one year full time MBA program in Italy's leading business school, SDA Bocconi.
I made spreading the awareness about graduate education my mission and participated in every possible marketing activity, club event and competition that I possibly could. This commitment landed me opportunities to write several pieces for the Economist, travel to Hong Kong as a member of "100 Most Inspiring MBAs" as well as participate in the final of the A.T Kearney MBA case competition. Throughout the MBA I was particularly interested in strategy and entrepreneurship which have helped me to further develop my understanding of key business dynamics and the importance of serving the customer the right way.
On personal note I love to travel, practice sports, cook, read and learn.
Current Situation
I'm currently working for Microsoft where I'm working on an exciting opportunity: developing the business for our cloud CRM offering in 27 Central and Eastern European countries. I have always loved tech and gadgets, so this is a real dream come true.
What do you hope to get out of CORe?
Participating in CORe was an opportunity for me to zoom-in on three fundamental subjects.
After the last three month of intensive work I feel that I have true mastery of the topics and can effectively lead and transmit my knowledge to others. Interacting with over 400 bright classmates in a cutting edge online-classroom setting was an incredible experience, we have laughed and struggled together and it feels as though I know so many of them without having met them in person. The world of education as we know it is changing, and the sooner we embrace this change, the sooner more people can benefit from this world of possibilities. I'm grateful to the Harvard Business School Online professors for investing their time and energy into making my time invested in CORe worthwhile and engaging, a true excellence in go to market!
What's on the career horizon for you?
I'm hoping to continue developing my career internationally in the direction of General Management. I'm also looking to develop my skillset in social responsibility and non-profit in order to use my business acumen to improve the world around me. I also hope to be an example to other women who are holding back from achieving their ambitions and that after reading this, they too will choose to fight for their dreams!
CORe fundamentals and the community will, without a doubt, be my northern star on that journey.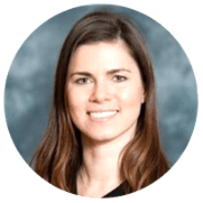 Education
BSc,International Hospitality Management, Marketing Major Ecole hoteliere de Lausanne
MBA, Innovation and Entrepreneurship Concentration, SDA Bocconi School of Management
Categories
International Studies
My MBA was great, however, in five weeks we did not cover nearly as much content as with CORe, so this was a quintessential supplement.
Need More Information?
If you're looking for more information on how Harvard Business School Online programs can teach you the essential skills you need for success, request more information today.