Amita Metkari
Mechanical Engineer looking to pursue an MBA
Background
I come from Pune, a metropolitan city in India, where I completed my Bachelor's degree. I moved to Amherst, a small university town in Massachusetts, to pursue my Master's degree and have been here for two years.
My inclination towards physics and mathematics and preparation for competitive exams in school led me to an undergraduate program in Mechanical Engineering. During my under-graduation, I participated in a number of competitions such as contraption, SAE Formula 1 collegiate race and also organized an event based on junkyard wars in our college technical festival, all of which fuelled my desire to pursue Masters in the same field.
Outside academia, I like to play and follow tennis, am a movie buff and enjoy trekking & traveling. I have always been a foodie, and my newfound love for cooking and baking keeps me occupied.
Current Situation
Apart from studying for the CORe final exam, I plan to spend my summer time preparing for MBA entrance exams before I take up a job in September.
What do you hope to get out of CORe?
The CORe platform is riveting. Cogent design and presentation of the platform have helped me get over my bias of subjects like accounting being dull, so much so that reading articles online about a company's cash flow statements or analyzing a balance sheet has become my happiness fix.
Economics guides to let go of intuition while taking managerial decisions, Business Analytics introduces applied knowledge of statistics in a fun way, and Accounting presents financial equations in a very interactive approach.
Each week we get introduced to a number of new concepts that help develop strong reasoning essential to look at this business world from a whole new perspective. There couldn't have been a better way to learn the language of business for me, a beginner, than being a part of the learning model of CORe.
Finally, I hope to continue my learning and avail myself of the head-start offered by CORe to succeed in my professional life.
What's on the career horizon for you?
CORe has definitely cemented my decision to pursue an MBA degree. I plan to start my MBA next fall, after working for about a year in the mechanical engineering industry.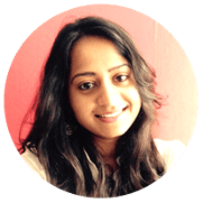 Education
Bachelor of Technology, Mechanical Engineering, College of Engineering Pune
MS, Mechanical Engineering, University of Massachusetts Amherst
Categories
Engineers
The program offers a perfect blend of three fundamental courses.
Need More Information?
If you're looking for more information on how Harvard Business School Online programs can teach you the essential skills you need for success, request more information today.