Adriel Tjokrosaputro
A Global Masters in Management student at London Business School and Fudan School of Management
Play Adriel Tjokrosaputro Video
Background
I grew up in a conservative small town of Surakarta, Indonesia.
My interests in culture and music have led me to earn a Bachelor of Music (BM) Degree in Music Business/Management from Berklee College of Music. Through this degree, I hope to one day go back to my homeland and improve the performing arts and live entertainment industries by making it a more transparent industry and a more affordable lifestyle option for Indonesians.
At the moment, only those who have money can experience arts. I want to change that. I think more Indonesians deserve to see what the arts truly are. I want them to be hopeful about arts, rather than be pessimistic about it.
Current Situation
I am one of the 40 people selected worldwide to be in the Pioneer Cohort of Global Masters in Management (Global MiM), a joint double-degree program between London Business School (London, UK) and Fudan University School of Management (Shanghai, China).
In addition, I am also planning to further pursue my personal interest in roller coasters. I am planning to start a blog to share my experiences with roller coasters around the world by visiting one theme park at a time. Currently, I have been on 210 roller coasters around the world. Where to go next?
What did you get out of CORe?
I had always thought that the business world, outside the music industry, is a black-and-white place, an unsafe territory where everyone stabs each other in the back and competes to be at the top.
CORe made me feel welcomed into this territory.
The first thing that I learned right away from CORe is that the business world is not as merciless as it seems. True, there will always be competition in the business world, but behind those competitions are the collaborations, learning, and creativity that I saw in CORe.
Nowadays, businesses and industries are very interconnected with each other, making it more necessary for students, job seekers, and professionals, in general, to be more versatile than ever before in applying their skills and thought into their work. CORe gave me the chance to know more about three pillars that connects this interconnected structure: Accounting, Economics, and Statistics.
The case study method let me directly learn from aspiring leaders from some of the world's most admired companies. I now know how businesses connect different industries and departments, as well as how to apply my foundational proficiency in business outside my current industry.
What's on the career horizon for you?
In the next two years, I will be pursuing business and management. During these years, I hope to strengthen the roots of my career in performing arts and live entertainment industry. Eventually, I will return to Indonesia, where I will be looking for opportunities in the performing arts and live entertainment industries, as well as apply the knowledge that I have gained from outside into the local market.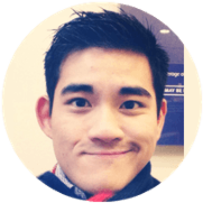 Education
Bachelor of Music, Music Business/Management, Berklee College of Music
Masters in Management candidate, London Business School
Masters of Science candidate, International Business, Fudan School of Management
Categories
Creatives
In no time, not only will you build fundamental knowledge of the business world, but also be a part of a community that you can fully trust.
Need More Information?
If you're looking for more information on how Harvard Business School Online programs can teach you the essential skills you need for success, request more information today.