Abhilash Sharma
Student and entrepreneur from India using CORe to learn about the business world
Why did you decide to sign up for CORe?
I want to get involved in the business world, and CORe was my first step. The knowledge that I received from CORe has helped take my education to the next level. Also, the support that I received from the diverse group of individuals in my cohort was unmatchable.

What was your favorite part of the program?
First, I was passionate about the subject matter.
The platform frequently tested me with cold calls and other questions, and it kept me involved in its world by providing a tool for communicating with the diverse members around the globe.
How are you applying what you've learned in CORe?
Currently, I am an entrepreneur and run my own company, NHID (Narmada Healing and Innovative Designs). This startup used to be best in design areas, but with the help of CORe content, I am able to understand, apply, solve and explore various business solutions for my company.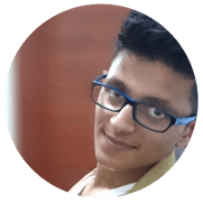 Education
BBA candidate, Real Estate and Urban Infrastructure, RICS School of Built Environment, Amity University, Noida, India.
Each course provided distinguished knowledge and presented that in a beautiful manner.
Need More Information?
If you're looking for more information on how Harvard Business School Online programs can teach you the essential skills you need for success, request more information today.