Abby Katz
Abby Katz is a Senior Marketing Manager at Mavrck, a Boston-based influencer marketing software company.
What prompted you to sign up for Leadership Principles?
My manager recommended I sign up for the course. Knowing that I would be soon managing a team, I thought it sounded like an amazing opportunity.
What did you enjoy about learning with Harvard Business School Online?
I most enjoyed the case study model of learning—I felt that the information was presented in a cohesive way that balanced learning leadership frameworks with real-life stories.
How are you applying what you learned in Leadership Principles?
I'm applying the different frameworks of leadership I learned about.
Any advice for others who take an HBS Online course?
Try and complete a little bit of the assignments each day so that you aren't spending all of your weekends doing the coursework.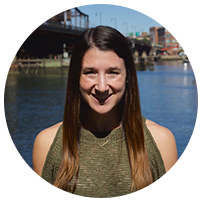 Job Title
Senior Marketing Manager
Organization
Mavrck
Categories
Early Career
Communications
"I found the content of the course to be extremely informative and applicable to the real challenges of being a leader. I loved the frameworks and the case study model of the course, and I thought the course was very manageable on top of a full-time job."
Abby Katz
,
Senior Marketing Manager
,
Mavrck
Need More Information?
If you're looking for more information on how Harvard Business School Online programs can teach you the essential skills you need for success, request more information today.