Organizational Leadership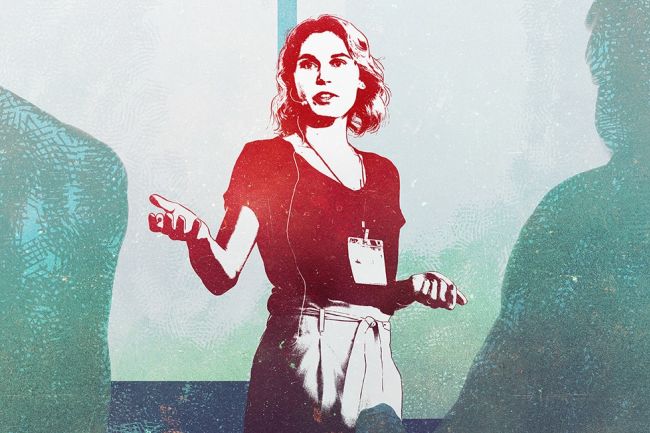 Organizational Leadership
Elevate Your Leadership Skills to Take Your Organization to the Next Level
Organizational Leadership equips experienced team leaders and aspiring executives with the skills, strategies, and tools to rise to expanded leadership responsibilities and guide their organizations effectively. Learn how to set and communicate direction, influence through other managers, generate organizational alignment, drive innovation, and engineer change.
Apply Now
What You'll Learn
Identify any misalignments between the dynamics of your organization and external market conditions
Communicate purpose and vision, and inspire your organization to execute on that vision
Extend the reach of your influence by leading through other managers
Elevate your leadership style to meet the distinct challenges of leading larger, more dispersed teams
Shape your organizational culture and architecture to maximize talent, leverage diversity, and drive performance
Develop strategies for planning and engineering organizational change and innovation initiatives
About the Professors
Joshua Margolis is the James Dinan and Elizabeth Miller Professor of Business Administration at Harvard Business School, Unit Head of the School's Organizational Behavior Unit, and Faculty Chair of the Program for Leadership Development and the Christensen Center for Teaching and Learning. He is co-author of the book People and Profits: The Search for a Link between a Company's Social and Financial Performance, and has won numerous awards, including the Robert F. Greenhill Award and the Apgar Award for Innovation in Teaching.
Anthony Mayo is the Thomas S. Murphy Senior Lecturer of Business Administration and C. Roland Christensen Distinguished Management Educator in the Organizational Behavior Unit at Harvard Business School. He served as director of the School's Leadership Initiative for 16 years and was previously the course head for FIELD, a required experiential, field-based course in the first year of the MBA program. He is co-editor of the volume Race, Work, and Leadership: New Perspectives on the Black Experience.
Who Will Benefit
Experienced Team Leaders
Prepare for the next phase of your leadership journey, whether you're expanding your overall scope of responsibilities or taking over a larger department or organization.
Entrepreneurs

Learn to lead at scale and mobilize your employees as you transition your business from a startup into a growth-stage company.
Leadership Principles Past Participants
If you've completed Leadership Principles, this course will help you expand your leadership toolkit and prepare you to run a division, department, or organization.
Program Structure
Organizational Leadership consists of approximately 45 to 50 hours of material delivered over seven weeks. You can complete the coursework on your own time while meeting regular deadlines.
At the beginning of the course, you'll be asked to complete a self-assessment and solicit feedback from colleagues, such as direct reports, clients, or managers, for the Learning Path Tool (LPT) assessment. The LPT is a 360-degree assessment developed at Harvard Business School to provide leaders with insights into key areas of competence essential for effective leadership. Upon successful completion of the LPT—which requires obtaining ratings from at least two colleagues (and ideally at least six)—you will receive a detailed report that provides insight into your leadership and how others experience you.
Midway through the course, you'll participate in a project week. You'll be asked to collaborate with colleagues or individuals in your network on a challenge or opportunity facing your organization. You'll then connect with a peer in Organizational Leadership to share what you've learned and receive feedback.
The course also features a video upload exercise in which you'll practice communication techniques taught in the course and provide feedback to fellow learners. You can record yourself on a phone, computer, or other video recording device and will be asked to upload the video to the course.
January 2023
Length: 7 Weeks
Program Dates: 1/18/23–3/8/23
Cost: $1,750
Application Deadline: January 9
Apply Now
March 2023
Length: 7 Weeks
Program Dates: 3/15/23–5/3/23
Cost: $1,750
Application Deadline: March 6
Apply Now
May 2023
Length: 7 Weeks
Program Dates: 5/17/23–7/5/23
Cost: $1,750
Application Deadline: May 8
Apply Now
Organizational Leadership is part of the Leadership and Management Learning Track. If you're interested in developing deeper insights and expertise, you can choose to complete three leadership and management courses within 18 months to earn a Certificate of Specialization.
Syllabus
Organizational Leadership explores the roles leaders must embrace to run a division, department, or organization: as a beacon who sets direction; an architect who aligns talent, systems and structure, and culture; and a catalyst who drives innovation and change. Through self-assessments, peer feedback, and projects applied to your own work, you'll gain a clearer understanding of your leadership style and how to prepare for the next phase of your leadership journey.
Learning requirements: In order to earn a Certificate of Completion, participants must thoughtfully complete Modules 1-7 and exercises therein by stated deadlines. The Bonus Module 8: Leading Self at Scale and Scope is not required for course completion, but will be available for participants as optional content at the end of the course.
Leaders interviewed:
Erasmo Nuzzi, Managing Director of European Emerging Markets, General Mills
Chris Young, CEO, McAfee (2017-2020)
Kweli Thompson, VP and GM, Cardiac Resynchronization Therapies, Medtronic
Rakefet Russak-Aminoach, CEO, Bank Leumi (2012-2019)
Chip Bergh, CEO, Levi Strauss & Co.
Mia Mends, CAO, Sodexo North America & SodexoMAGIC
Johan Lundgren, CEO, easyjet
Bethany Quam, Group President, Blue Buffalo, General Mills
Modules
Takeaways
Key Exercises
Module 1: Leading at Scale and Scope

Understand the "double helix" of leadership—the intertwined work of delivering on organizational responsibilities and developing yourself personally—to lead divisions, units, or organizations effectively
Describe the key imperatives of transitioning to a new organizational leadership role and identify common dangers to avoid

Learning Path Tool assessment: Complete a self-assessment and solicit feedback from colleagues
Time allocation exercise: Evaluate current priorities and gauge how to reallocate them as roles and responsibilities change

Module 2: Leader as Beacon: Understanding the Context and Setting Direction

Assess the external context in which your organization operates and its impact
Develop a direction for your division, unit, or organization, informed by your analysis of the external context

Identify key contextual factors shaping your organization today and in the future

Module 3: Leader as Beacon: Communicating Direction

Use vision, purpose, strategy, and identity to craft a statement of direction
Apply techniques to communicate direction to every level of the organization and evaluate your effectiveness

Video upload: Record yourself communicating direction and evaluate the effectiveness of your and your peers' communication techniques

Module 4: Leader as Architect: Designing to Deliver Value

Assess your organization's capacity to deliver on key tasks that create value
Diagnose and solve for challenges with organizational motivation, competence, and coordination to drive value creation
Experiment with making the critical design choices to align the people, systems and structure, and culture in your division, unit, or organization to deliver value

Generate a three-year value creation plan for your division, unit, or organization
Align your organizational architecture to your three-year value creation plan

Module 5: Project Week

Identify a performance or opportunity gap within your division, unit, or organization, drawing on lessons from Leader as Beacon and Leader as Architect
Develop an action plan to address the root causes of a performance or opportunity gap
Identify personal leadership development opportunities using feedback from the Learning Path Tool assessment

Perform a root cause analysis in partnership with others in your organization and generate an action plan to address your findings
Networking activity (optional): Share your action plan with a peer in the course and receive feedback
Reflect on your Learning Path Tool assessment results and identify opportunities for growth

Module 6: Leader as Catalyst of Change

Diagnose the need for organizational change in response to external shifts or internal challenges
Utilize the CHANGE model to implement organizational change successfully
Appreciate how to overcome resistance to change

Reflect on key change initiatives within your organization and analyze their effectiveness using the CHANGE model

Module 7: Leader as Catalyst of Innovation

Describe the steps for driving innovation within established organizations
Explain how to shape organizational culture into a culture of innovation

Explore the value of learning from mistakes or failures to develop a culture of innovation
Reflect on what you have learned about leading organizations—and yourself—throughout the course

Bonus Module 8: Leading Self at Scale and Scope

Examine the personal and organizational challenges of leading through inflection points and adversity
Assess your capacity to rise to new leadership responsibilities while attending to self-care and personal development

Reflect on your experiences facing uncertainty and adversity as a leader
The HBS Online Advantage
World-class faculty
Edge-of-your-seat online learning
Global peer collaboration and networking
Real-world, case-based learning
Harvard Business School Online offers a unique and highly engaging way to learn vital business concepts. Immerse yourself in real challenges faced by a diverse group of business leaders whose experience spans various industries, organizational sizes, geographies, and professional backgrounds. You'll step into the shoes of experts from General Mills, Medtronic, Bank Leumi, Levi Strauss & Co., EasyJet, and other organizations, and wrestle with the issues they faced, all while engaging with fellow learners from around the world.
Stories from Our Learners
The platform was engaging, innovative, and allowed me to interact with the material in a way I never expected from an online course.

I had never experienced such an immersive platform online, and could argue that it was more effective at building and solidifying knowledge than some of the in-class courses I took in college.