Negotiation Mastery
$1,750
Next 8-week session starts February 21st
Secure maximum value for your organization through a mastery of negotiation techniques.
Self-Paced
with regular deadlines
Who Will Benefit
Hone your negotiation skills and develop strategies and techniques to achieve success at the bargaining table.
Weekly, I negotiate strategic partnerships for my company, and Negotiation Mastery has given me additional skills that I have put into practice and have resulted in much more successful agreements.

Jacqueline Ryan
Integrated Marketing Manager at YumEarth
Develop the negotiation skills needed to maximize value in your everyday life, from negotiating a raise to buying a car.
I am paying more attention to how my clients perceive the value of my services. I find myself rephrasing their statements to confirm their true needs.

Peggy Dau
Founder & Managing Partner at MAD Perspectives LLC
Gain the necessary skills and confidence to grow your career and successfully negotiate at work, on the job hunt, or in day-to-day conversations.
As someone that does negotiations as part of my job, I found Professor Wheeler's Negotiation Mastery course to be both thorough and valuable. This course provides fresh insight and best practices to help maintain ethical standards, while creating and claiming greater value in future negotiations: whether you will be buying or selling a home, getting a new job, working with international business partners, or anything in between.
What You Earn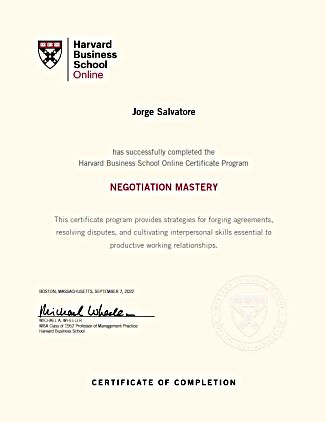 Certificate of Completion
Boost your resume with a Certificate of Completion from HBS Online
Earn by: completing this course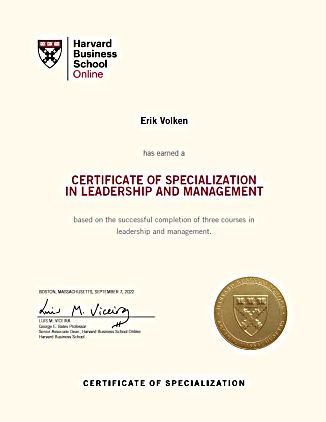 Certificate of Specialization
Prove your mastery of leadership and management or entrepreneurship and innovation
Earn by: completing any three courses within either subject area to earn a Certificate of Specialization
Syllabus
4 Modules, 30-40 Hours
Module 1
Introduction to Negotiation Analysis: Finding the Zone of Possible Agreement
Identify your walkaway, manage the exchange of offers, and close the deal.
Concepts

BATNA Analysis

Psychological Factors

Offer Analysis

Bargaining Tactics

Featured Exercises

Negotiation simulation (Negotiating a Single Issue Agreement: Buying/Selling a Unique Property)

Peer feedback
Module 2
Advanced Negotiation Analysis: Creating Value
Generate value when there is uncommon ground, manage situations under different and complex scenarios, and dig into the fundamental tension of creating and claiming value.
Concepts

Multi-Issue Analysis

Overcoming Barriers to Value Creation

Case Study: Unshrinkit

Featured Exercises

Negotiation simulation (Rijas and Vericampos: Negotiating a Long Term Service Contract)

Peer feedback
Module 3
Managing the Negotiation Process: Bargaining Tactics, Style, and Emotion
Examine the relational dimension of negotiation and explore interpersonal dynamics, bargaining styles, tactics, and emotions.
Concepts

Debriefing Discount-Hawkins

Negotiating the Relationship

Managing Emotions

Featured Exercises

Negotiation simulation (Discount and Hawkins: Crafting Terms and Conditions)

Peer feedback
Module 4
Negotiation Mastery: Forging Agreement within Groups and Organizations
Apply themes and issues from the course to real life scenarios and negotiate effectively within groups and organizations.
Concepts

Negotiation Mastery

Negotiating Compensation

Navigating Challenges

Featured Exercises

Negotiation simulation (Negotiating a Job Offer: Building Relationships)

Peer feedback

Capstone assignment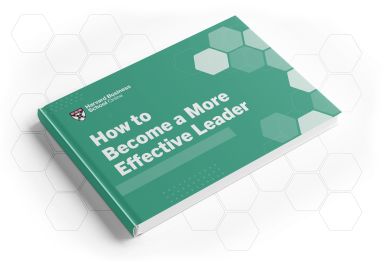 Learn about the difference between leadership and management, uncover the qualities and skills that characterize an effective leader, gain an understanding of common leadership styles, and explore how you can unleash the potential in yourself and others.
Our Difference
Negotiation Mastery emphasizes an understanding of both analytical tools and interpersonal techniques for dealing effectively with different bargaining styles and tactics.
Dates & Eligibility
Starting
Feb
21
Application deadline February 12
Starting
Apr
17
Application deadline April 8
Learner Stories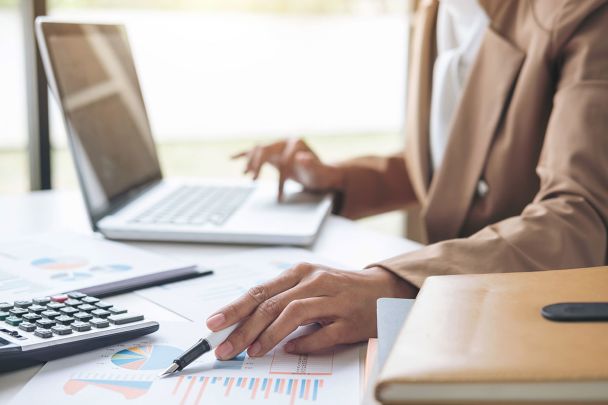 98%
I am using some of the negotiation preparation techniques from the course in different aspects of my job. Overall I feel more confident in situations that might have once felt intimidating.

Sara Simon Pioger
Business Owner at TILT Langues
The rich variety in content differentiated this course as a uniquely high-quality, fully engaging learning experience.

Shane Sabine,
International Business & Communications Consultant
* Source: 2022 surveys and course data
All FAQs
Negotiation Mastery FAQs
Participants in Negotiation Mastery are eligible for a Certificate of Completion from Harvard Business School Online.
Participants are expected to fully complete all coursework in a thoughtful and timely manner. This will mean meeting each week's course module deadlines and fully answering questions posed therein. This helps ensure your cohort proceeds through the course at a similar pace and can take full advantage of social learning opportunities. In addition to module and assignment completion, we expect participation in the social learning elements of the course by offering feedback on others' reflections and contributing to conversations on the platform. Participants who fail to complete the course requirements will not receive a certificate and will not be eligible to retake the course.
More detailed information on course requirements will be communicated at the start of the course. No grades are assigned for Negotiation Mastery. Participants will either be evaluated as complete or not complete.
Your workbook will be your personalized resource in which you capture key insights as you progress through the course. Your workbook will also be the basis for your Capstone assignment for the course, which includes several short essay questions that will help you reflect on what you've learned throughout the course, and consider how you will implement your new skills in future negotiations.
You will have access to the materials in every prior module as you progress through the program. Access to course materials and the course platform ends 60 days after the final deadline in the program.
At the end of each course module, you will be able to download a PDF summary highlighting key concepts and techniques. At the end of the program, you will receive a PDF compilation of all of the module summary documents. In addition, you will also receive a personalized workbook that tracks your own performance, your lessons learned, and the feedback you received from fellow students. Together, we hope the module summary documents and workbook will be powerful resources to support your negotiation success in the months and years after you finish the course.
In preparation for each negotiation, participants receive a role assignment, view a video that sets the stage, and confidential instructions on their role. To experience a full simulation, with a partner, participants are required to pass a readiness assessment—a short simple quiz intended to check that they know their role and are all set for the negotiation. Participants have two chances to pass the quiz.
Participants who do not pass the quiz will not be paired and will instead go through a modified standalone experience. They will read transcripts of the negotiation and provide coaching about how they would handle certain key decision points.
Harvard Business School Online
Certificate in Negotiation Mastery
[Cohort Start Month and Year]
List your certificate on your LinkedIn profile under "Education" with the language from the Credential Verification page:
School: Harvard Business School Online
Dates Attended: [The year you participated in the program]
Degree: Other; Certificate in Negotiation Mastery
Field of Study: Leave blank
Grade: "Complete"
Activities and Societies: Leave blank
For the program description on LinkedIn, please use the following:
Negotiation Mastery is an 8-week, 40-hour online certificate program from Harvard Business School. Negotiation Mastery prepares students to close deals that might otherwise be dead-locked, maximize value creation in agreements, and resolve differences before they escalate into costly conflicts. The program provides both an analytical toolkit and interpersonal techniques for dealing effectively with different bargaining styles and tactics. Negotiation Mastery was developed by leading Harvard Business School faculty and is delivered in an active learning environment based on the HBS signature case-based learning model.