Management Essentials
$1,750
Next 8-week session starts January 17th
Master four vital managerial processes: decision-making, implementation, organizational learning, and change management.
Self-Paced
with regular deadlines
Who Will Benefit
Whether you're managing people, products, or projects, gain the skills you need to succeed from day one.
Being able to break down real-life scenarios, and look at the management processes within each—what worked and what didn't—provided a unique method of learning, and incomparable to other course offerings available.

Monica Higgins
Account Director at Hollywood Agency
Elevate your management skills by applying insights from Harvard Business School faculty and expert practitioners.
I thought I knew the subject relatively well and it would be a refresher. I was in for a surprise. After the first module, I realized that I did many things wrong. The most chilling thought was about missed opportunities. The course is giving me a good structure to understand organizational behavior.
Alex Glavkov
Technical Program Manager at Amazon Robotics
Start preparing for a future managerial role through access to best-in-class tools and frameworks.
What You Earn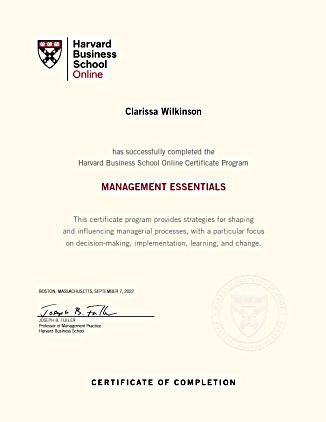 Certificate of Completion
Boost your resume with a Certificate of Completion from HBS Online
Earn by: completing this course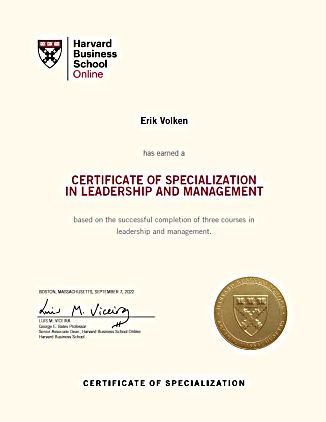 Certificate of Specialization
Prove your mastery of leadership and management
Earn by: completing any three courses within this subject area to earn a Certificate of Specialization
Syllabus
4 Modules, 35-45 Hours
Module 1
A Process Perspective on Management
Differentiate between the myths and realities of management, and learn how to adopt and leverage processes to your advantage.
Case Studies

Mount Everest - 1996

Columbia's Final Mission

Leading Change at Fuerte Construction

Featured Exercises

Small group process analysis

Peer feedback exercise
Module 2
Shaping the Decision-Making Process
Analyze the decision-making process and evaluate potential drivers and pitfalls. Utilize a range of managerial levers to improve individual and group decision-making.
Case Studies

The Bay of Pigs

Trouble at Talk of the Town Designs

The Cuban Missile Crisis

Featured Exercises

Small group decision-making simulation

1-on-1 decision-making simulation

Peer feedback exercise
Module 3
Implementing for the Present and Learning for the Future
Detect and diagnose common causes of poor implementation, and recognize the role learning plays in organizational performance, improvement, and innovation.
Highlights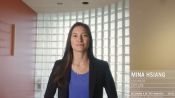 Healthcare.gov Case
Case Studies

Healthcare.gov: The Crash and the Fix

The 2010 Chilean Mining Rescue

The U.S. Army's AfterAction Reviews

Featured Exercises

Giving feedback exercise

Giving and receiving advice exercise

Delegation exercise

Conduct your own review

Peer feedback exercise
Module 4
Managing and Leading Change
Understand the stages and drivers of effective organizational change, and learn how to lead change in large organizations.
Case Studies

Scaling Up N12 Technologies

Growing Pains at Stroz Friedberg

Paul Levy: Turning Around the Beth Israel Deaconess Medical Center (BIDMC)

Featured Exercises

Capstone assignment: small group consulting simulation

Peer feedback exercise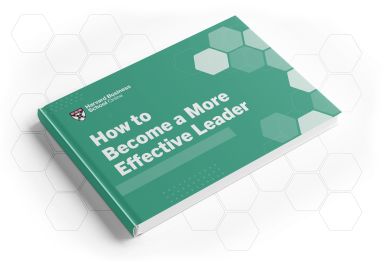 Learn about the difference between leadership and management, uncover the qualities and skills that characterize an effective leader, gain an understanding of common leadership styles, and explore how you can unleash the potential in yourself and others.
Our Difference
Management Essentials provides participants with key tools and techniques to become more effective managers and get things done
Learner Stories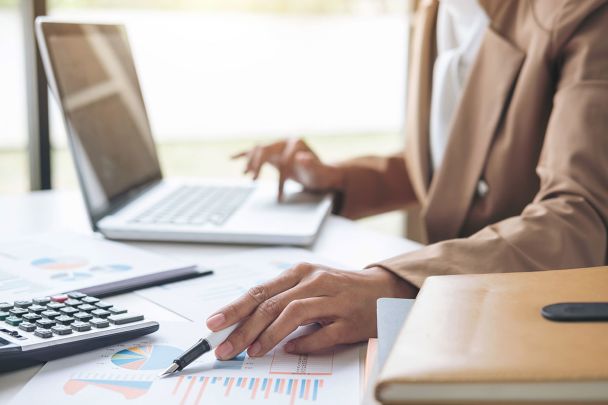 87%
This program debunked many myths about management. I highly recommend anyone with or without managerial experience take this course. It is much more than just about managing the people.
Samir Ghosalkar
Chemical Engineer at Norbrook Laboratories
Professor David Garvin is so sentient and poignant in his discussions of process and decision-making. The case studies of significant historical events are like looking back through a time machine. People lost their lives because of faulty processes. I know this is a dubious feeling, but I can't get the thought out of my head that with more and more case studies, you could swell your brain with a better recipe for living as well as running a company. So if you are on the fence about taking this course, get off on the correct side. Take the course so we can talk about it.

* Source: 2022 surveys and course data
All FAQs
Management Essentials FAQs
Participants in Management Essentials are eligible for a Certificate of Completion from Harvard Business School Online.
Participants are expected to fully complete all coursework in a timely manner. This will mean meeting each week's course module deadlines and fully answering questions. This helps ensure your group proceeds through the course at a similar pace and can take full advantage of social learning opportunities. In addition to module and assignment completion, we expect participation in the social learning elements of the course by offering feedback on others' reflections and contributing to conversations on the platform. Participants who fail to complete the course requirements will not receive a certificate and will not be eligible to retake the course.
More detailed information on course requirements will be communicated at the start of the course. No grades are assigned for Management Essentials. Participants will either be evaluated as complete or not complete.
You will have access to the materials in every prior module as you progress through the program. Access to course materials and the course platform ends 60 days after the final deadline in the program.
At the end of the program, you will receive a PDF summary highlighting the key concepts introduced in the course.
Harvard Business School Online
Certificate in Management Essentials
[Cohort Start Month and Year]
List your certificate on your LinkedIn profile under "Education" with the language from the Credential Verification page:
School: Harvard Business School Online
Dates Attended: [The year you participated in the program]
Degree: Other; Certificate in Management Essentials
Field of Study: Leave blank
Grade: "Complete"
Activities and Societies: Leave blank
Description:
Management Essentials is an 8-week, 35-hour online certificate program from Harvard Business School. Management Essentials takes a distinctive, hands-on approach to management. Participants in this course learn to identify, understand, design, and shape critical organizational and managerial processes as a means of getting the work done.
The course focuses on four of the most essential processes for managers: decision-making, implementation, learning, and change. Participants work through real-world challenges faced by managers across a variety of industries, and come away with tangible tools and techniques that they can readily apply in their organizations to create higher quality, more efficient work.