Leading with Finance
$1,750
Next 6-week session starts January 24th
Build an intuitive understanding of finance to better communicate with key stakeholders and grow your career.
Self-Paced
with regular deadlines
Who Will Benefit
Gain the skills and confidence needed to understand the financial landscape of your business and industry in order to advance your career, especially if you're in a non-finance role.
In an ever fast-changing world, it is important to keep abreast with how people around the world tackle finance-related issues and the experiences they go through.

Saad Hashmi
Associate Corporate Relationship Mangaer at HSBC Bank Middle East Limited
Prepare for future professional opportunities and jumpstart your career by gaining an understanding of financial concepts, terms, and principles.
Leading with Finance offered the perfect opportunity to refresh my core finance skills and interact with a global group of colleagues in an online format that was ideal for my schedule.

Praveen Jayakumar
Medical Director & Co-CMO at Culinary Health Fund
Elevate your business knowledge and prepare for leadership responsibilities, such as assessing value and performance, budgeting, and communicating the financial implications of your decisions.
The program expertly leads you through progressively more complex theories and analysis with a pace that keeps you challenged and engaged.

Lisa Arpey
Executive Board Member at Ford's Theatre
What You Earn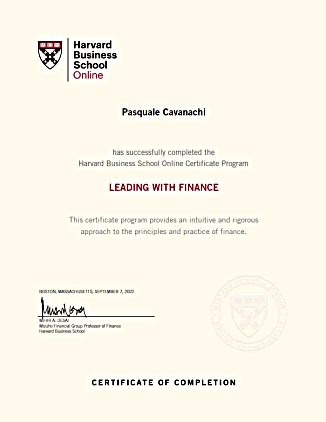 Certificate of Completion
Boost your resume with a Certificate of Completion from HBS Online
Earn by: completing this course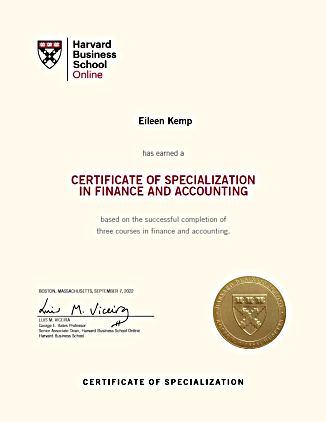 Certificate of Specialization
Prove your mastery of finance and accounting
Earn by: completing any three courses within this subject area to earn a Certificate of Specialization
Syllabus
6 Modules, 35-40 Hours
Module 1
Financial Analysis
Understand the building blocks of financial analysis and develop an intuition for the concepts behind finance principles.
Concepts

Examining the Balance Sheet

Utilizing Ratios

Finding Meaning

Case: Unidentified Industries

Comparisons

Featured Exercises

Categorize financial ratios

DuPont Analysis exercise
Module 2
Finance vs. Accounting
Identify the fundamental differences between accounting and finance, and examine the use of cash as a measurement of value creation.
Concepts

What Is Cash? From Income to EBITDA...

...and then to Operating Cash Flows...

Cash Conversion Cycle

Time Value of Money

Featured Exercises

Balance sheet and financial ratios exercises

Calculate net present value
Build a strong understanding of the players in the financial services industry and contemplate the financial system, its flaws, and potential solutions.
Concepts

Capital Market Participants

Capital Market Problems

Solutions

Implications for Your Company

Featured Exercises

Evaluate perspectives on information asymmetry
Explore the three pillars of value creation, why capital is costly, and how to use this information to benefit your organization.
Concepts

How Is Value Created?

Costs of Capital

Cost of Equity

Mistakes

Featured Exercises

Market-to-book ratios exercises

Match companies to their cost of debt and industries to their betas
Determine how the future affects value today, compare various valuation methods, and discuss potential risks involved in mergers and acquisitions.
Concepts

Valuation

Multiples

Problematic Methods

Discounted Cash Flows

Intricacies

Mistakes

Featured Exercises

Calculate free cash flows, WACC, and terminal values

Practice scenario analysis
Module 6
Capital Allocation
Discuss capital allocation, analyze the various options companies have for investing their cash, and determine which "type" of money will empower new business ideas to flourish.
Concepts

The Capital Allocation Problem

How to Grow: Organic vs. Inorganic Growth

Distributing Cash to Shareholders

Distribution Motivations

Featured Exercises

Capital allocation decision tree analysis

Weigh value of dividends vs. share buybacks

Capstone project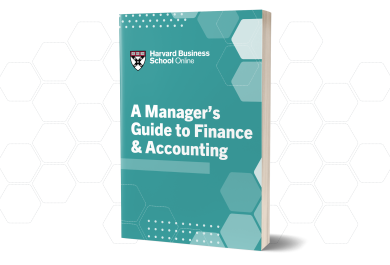 Learn about the difference between finance and accounting, the financial skills all managers need, and how taking an online course can help you achieve your educational goals and accelerate your career.
Our Difference
Leading with Finance will equip you with an intuitive knowledge of financial principles and enable you to understand the market in which your organization operates, create and assess value, and communicate business decisions to stakeholders.
Learner Stories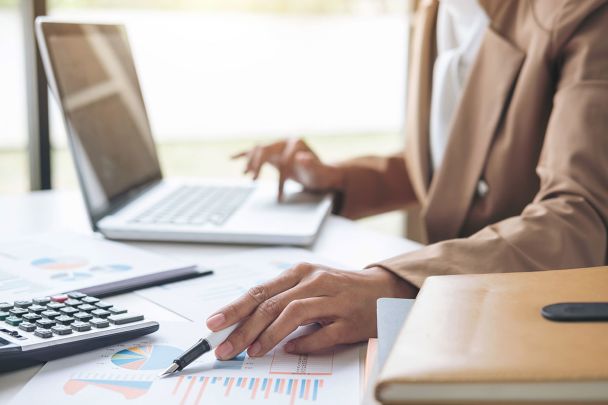 91%
I now feel that I have a broad overview of finance and can approach topics with a strong, integrated framework instead of approaching them in isolation.

Emer Moloney
Research Associate at Harvard Business School European Research Center
I use what I learned on a daily basis. Even though I'm not in a finance role and operating in a general management position, I need to make decisions utilizing the principles we learned on a daily basis. The course empowered me to do that with confidence.

Paul Accornero
International Commercial Director (MD) Asia Pacific & Americas
* Source: 2022 surveys and course data
All FAQs
Leading with Finance FAQs
Participants in Leading with Finance are eligible for a Certificate of Completion from Harvard Business School Online.
Participants are expected to fully complete all coursework in a thoughtful and timely manner. This will mean meeting each week's course module deadlines and fully answering questions posed therein. This helps ensure your cohort proceeds through the course at a similar pace and can take full advantage of social learning opportunities. In addition to module and assignment completion, we expect participation in the social learning elements of the course by offering feedback on others' reflections and contributing to conversations on the platform. Participants who fail to complete the course requirements will not receive a certificate and will not be eligible to retake the course.
More detailed information on course requirements will be communicated at the start of the course. No grades are assigned for Leading with Finance. Participants will either be evaluated as complete or not complete.
You will have access to the materials in every prior module as you progress through the program. Access to course materials and the course platform ends 60 days after the final deadline in the program.
At the end of each course module, you will be able to download a PDF summary highlighting key concepts and accounting and financial formulas used throughout the course. At the end of the program, you will receive a PDF compilation of all of the module summary documents. We hope the module summary documents will serve as a helpful resource after you finish the course.
Once you've earned your Certificate of Completion, list it on your resume along with the date of completion:
Harvard Business School Online
Certificate in Leading with Finance
[Cohort Start Month and Year]
List your certificate on your LinkedIn profile under "Education" with the language from the Credential Verification page:
School: Harvard Business School Online
Dates Attended: [The year you participated in the program
Degree: Other; Certificate in Leading with Finance
Field of Study: Leave blank
Grade: "Complete"
Activities and Societies: Leave blank
Description:
Leading with Finance is a 6-week, 40-hour online certificate program from Harvard Business School. Leading with Finance helps students understand key financial levers that drive financial performance, examine how the capital markets work, develop a toolkit for making smart financial decisions, and gain the confidence to clearly communicate those decisions to both internal and external stakeholders. The program was developed by leading Harvard Business School faculty and is delivered in an active learning environment based on the HBS signature case-based learning model.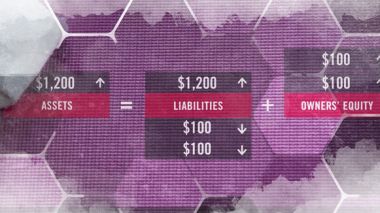 Financial Accounting
Professor V.G. Narayanan
Discover what's behind the numbers in financial statements.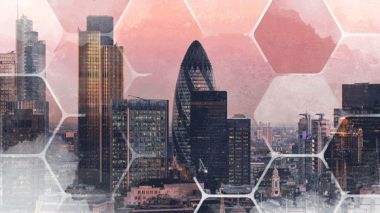 Alternative Investments
Professors Victoria Ivashina, Randolph Cohen, & Arthur Segel
Grow the value of investment portfolios with alternative investments.